Baltimore Checkerspot (Euphydryas phaeton)
Home | Butterflies & Skippers | Dragonflies & Damselflies | Wildflowers
DISTRIBUTION in North Carolina: Restricted to the mountains in NC, with at least 13 county records, ranging from the Virginia border to the Georgia border.
ABUNDANCE in North Carolina: Rare; if it is mainly restricted to bogs and wet meadows, it is also very habitat-restricted. If it also occurs in upland forests, as it does in Georgia, it is not as restricted as formerly believed.
FLIGHT PERIOD in North Carolina: A single brood. At lower elevations (at least in the southern counties) the flight begins around mid-May, but in the higher elevations the flight doesn't begin until late June. The flight lasts about a month at any place, with the high elevation sites finishing around mid- to late July.


Distribution, abundance, flight period, and map information provided by Notes on the Butterflies of North Carolina.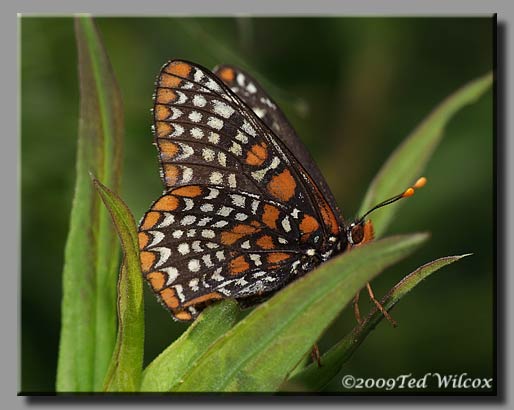 06/24/09 · female · (same Checkerspot as below)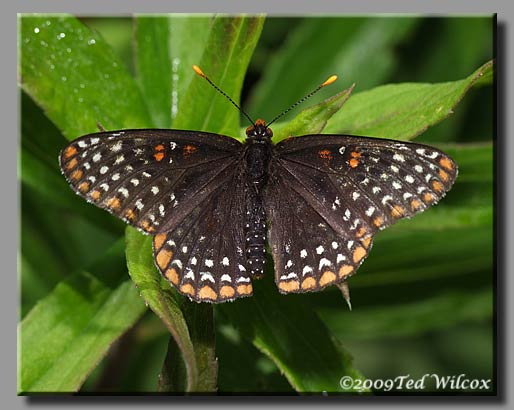 06/24/09 · female · (same Checkerspot as above)