Eastern Comma (Polygonia comma)
Home | Butterflies & Skippers | Dragonflies & Damselflies | Wildflowers
DISTRIBUTION in North Carolina: Essentially statewide, but no records known from some far eastern counties. The first and only report for the Outer Banks was made in 2006.
ABUNDANCE in North Carolina: Uncommon to occasionally fairly common in the Piedmont and mountains; uncommon in the upper Coastal Plain, but rare in the lower Coastal Plain. Less common than the Question Mark; usually outnumbered about 3:1 by that species in most places where both occur.
FLIGHT PERIOD in North Carolina: As with the Question Mark, there are two broods. Adults overwinter and can occasionally be seen in mid- to late winter. Adults are normally on the wing all of March to mid-April. The first new brood is present in May and early June; they fly sporadically into August, but many individuals aestivate. The second new brood emerges in August and flies to late October, rarely to mid-November, after which the butterflies overwinter by hibernating in hollow logs and other highly sheltered places.


Distribution, abundance, flight period, and map information provided by Notes on the Butterflies of North Carolina.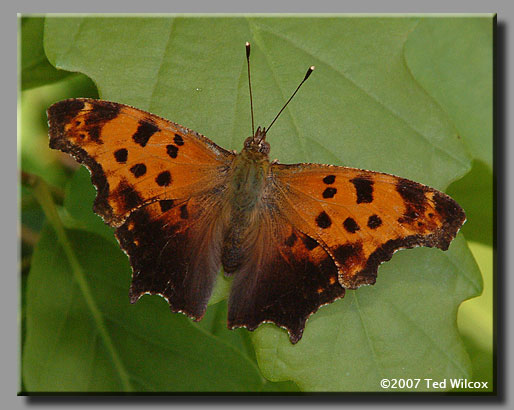 06/07/06 · Ashe County, NC · summer form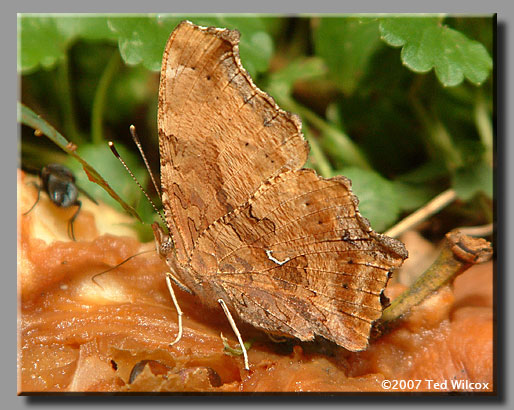 08/04/03 · Ashe County, NC · summer form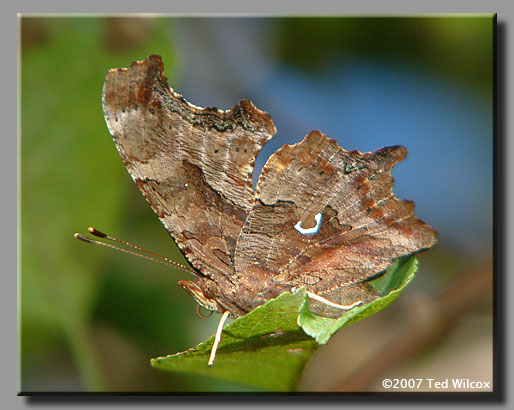 09/08/03 · Ashe County, NC · fall form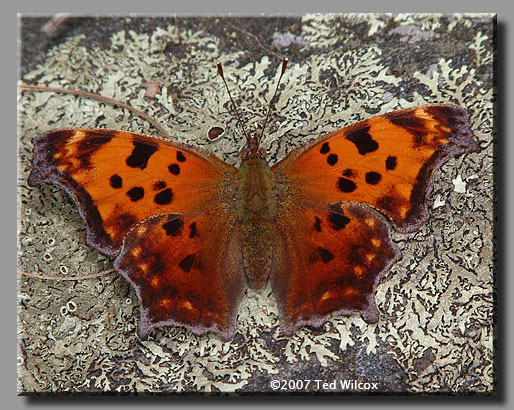 09/05/05 · Ashe County, NC · fall form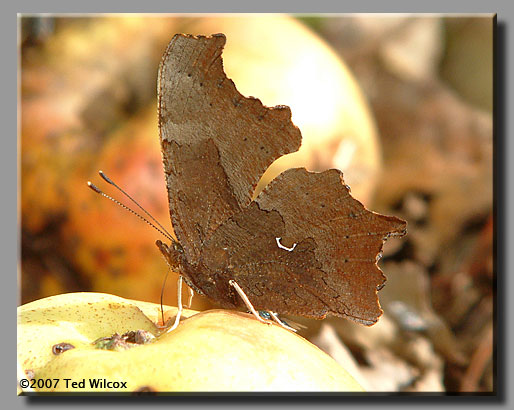 10/16/03 · Ashe County, NC · fall form