Gemmed Satyr (Cyllopsis gemma)
Home | Butterflies & Skippers | Dragonflies & Damselflies | Wildflowers
DISTRIBUTION in North Carolina: Throughout the Coastal Plain and Piedmont, though range seems spotty in much of the Coastal Plain. Scattered in the lower elevations of the mountains; few records for the northern mountains, and probably absent in a few counties.
ABUNDANCE in North Carolina: Uncommon to fairly common in the Piedmont; very uncommon to rare, and spottily distributed, in the Coastal Plain, and possibly absent in some counties. Rare in the mountains, generally at low elevations.
FLIGHT PERIOD in North Carolina: Three broods. Natural Heritage Program's dates suggest late March to late May, early June to mid-July, and late July to late October. The middle brood is conspicuously small.


Distribution, abundance, flight period, and map information provided by Notes on the Butterflies of North Carolina.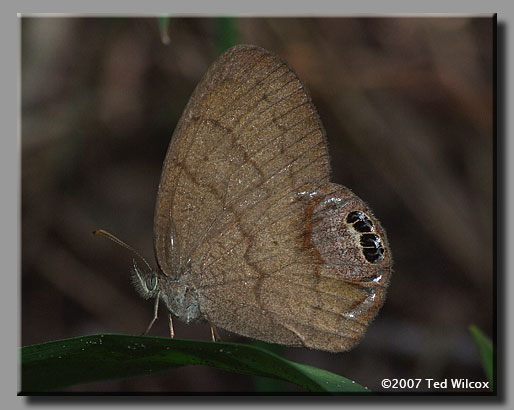 07/19/07 · Wilkes County (P), NC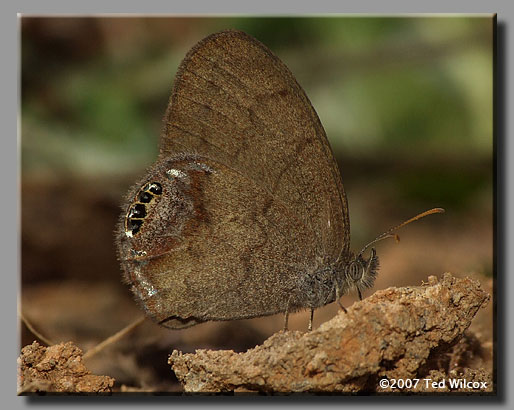 04/17/07 · Wilkes County (P), NC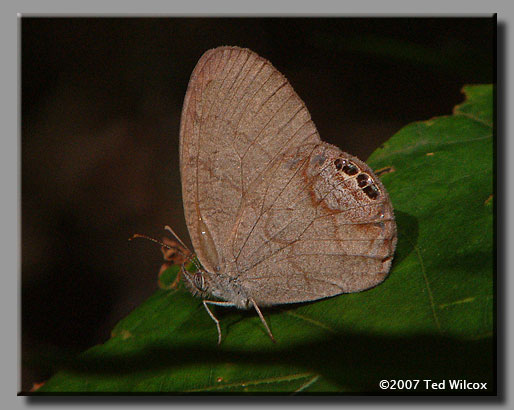 07/09/04 · Ashe County, NC