Gray Comma (Polygonia progne)
Home | Butterflies & Skippers | Dragonflies & Damselflies | Wildflowers
DISTRIBUTION in North Carolina: Mountains only, recorded south to Clay County. As there are no records from Georgia or South Carolina, the new record from Clay County in 2001 represents the southern end of the range.
ABUNDANCE in North Carolina: Extremely rare, with records from just six counties. As with the Green Comma, numbers have declined in NC over the past decades.
FLIGHT PERIOD in North Carolina: Poorly known in NC. Believed to be two broods, with adults overwintering and flying in spring. The first new brood flies from June to August, supposedly. The second brood flies in the fall, and then overwinters. Harry LeGrand, Jr. saw one in Buncombe County on July 12, 1991; one was seen on September 8, 1994 by a USFS biologist; and Ron Gatrelle noted one on May 18, 2001.


Distribution, abundance, flight period, and map information provided by Notes on the Butterflies of North Carolina.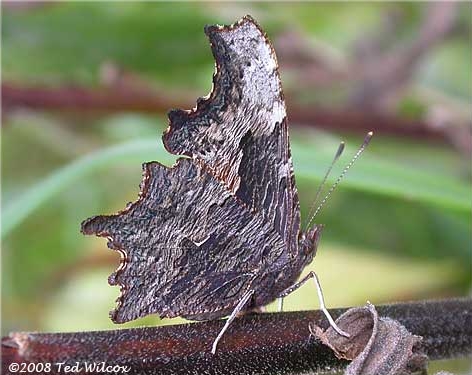 09/13/08 · Watauga County, N.C. · (same Comma as below)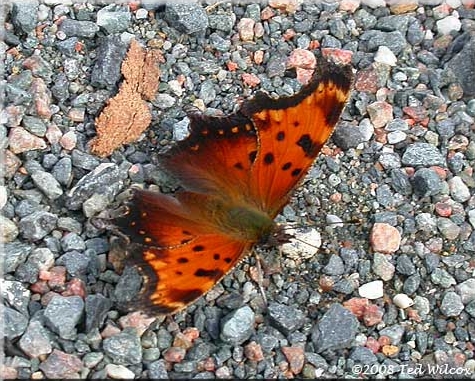 09/13/08 · Watauga County, N.C. · (same Comma as above)