Great Spangled Fritillary (Speyeria cybele)
Home | Butterflies & Skippers | Dragonflies & Damselflies | Wildflowers
DISTRIBUTION in North Carolina: Throughout the mountains, and apparently throughout the Piedmont, though locally scarce in the southeastern Piedmont. In the Coastal Plain, it has been found only at a few sites near the Piedmont.
ABUNDANCE in North Carolina: Common to very common in the mountains, being more common in the northern mountains than near Georgia. In the Piedmont, fairly common to locally common along the northern tier of counties east to Halifax County; however, it is uncommon in the central Piedmont, being especially scarce in the southeastern Piedmont, though it likely occurs in all counties in the province. Found in Bertie County in the northwestern Coastal Plain, in 1995 in the Sandhills in Moore and Scotland counties in 2000-2001, in Wilson County in 2002, in Johnston County in 2003, and in Richmond County in 2005. It appears to be a stray/vagrant, however, in the Coastal Plain.
FLIGHT PERIOD in North Carolina: A single brood, but an extensive spread of dates; mid-May to mid-October, rarely later. Whether the peaks and valleys shown on the flight charts are real is not known, but there does seem to be a "burst" of flight activity for the first month of the flight period. It is suspected that some aestivation of individuals occurs in late summer and early fall.


Distribution, abundance, flight period, and map information provided by Notes on the Butterflies of North Carolina.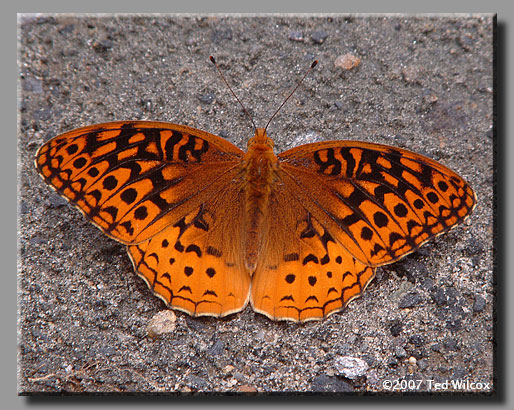 06/29/05 · Ashe County, NC · male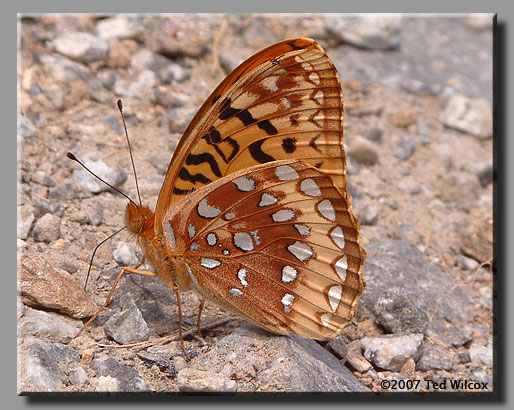 06/22/06 · Alleghany County, NC · male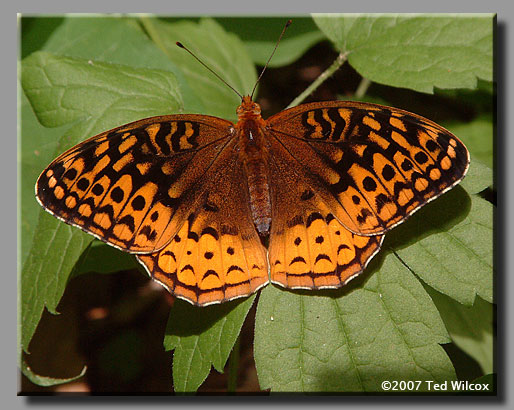 06/07/06 · Ashe County, NC · female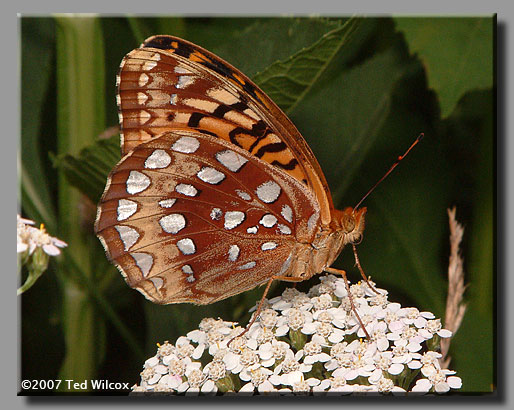 07/08/06 · Ashe County, NC · female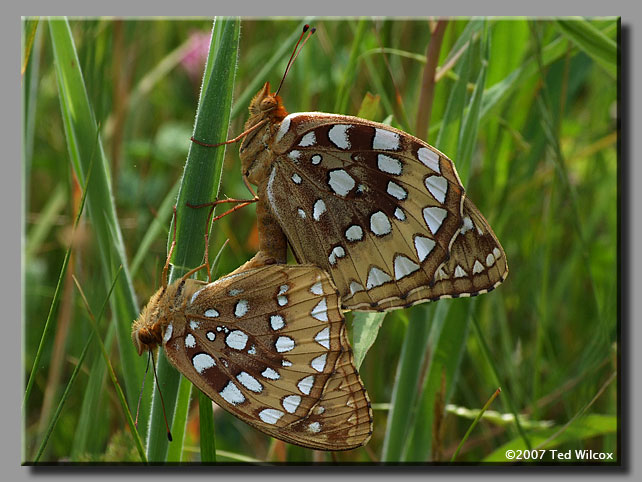 06/04/07 · Ashe County, NC · mated pair