Hackberry Emperor (Asterocampa celtis)
Home | Butterflies & Skippers | Dragonflies & Damselflies | Wildflowers
DISTRIBUTION in North Carolina: Throughout the Piedmont; scattered in the Coastal Plain, mainly along brownwater rivers. In the mountains probably found only at low elevations. There are few records known to Natural Heritage Program in the southern half of the Coastal Plain. As there are records from most of the SC Coastal Plain counties, it likely occurs in most of the NC Coastal Plain counties, but there are clearly some distribution anomalies between these two states.
ABUNDANCE in North Carolina: Locally fairly common to common in the Piedmont. Rare to locally uncommon in the upper Coastal Plain; rare to possibly absent in counties that lack brownwater rivers. Limited in the mountains presumably to low elevations. This is not a widespread butterfly in North Carolina, it being rather colonial in nature.
FLIGHT PERIOD in North Carolina: Apparently three broods in the Piedmont: early May to late June, late June to late August, and late August to the end of September. Much more data needed for the mountains and the Coastal Plain.


Distribution, abundance, flight period, and map information provided by Notes on the Butterflies of North Carolina.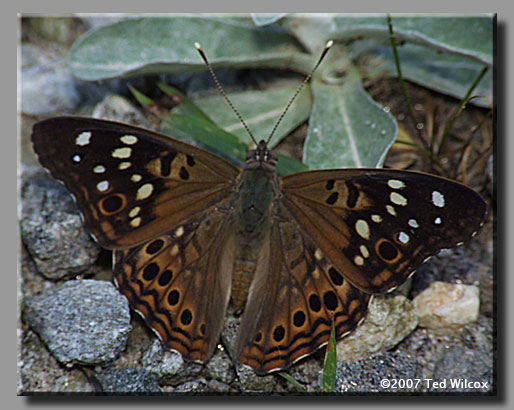 07/21/07 · Wilkes County (P), NC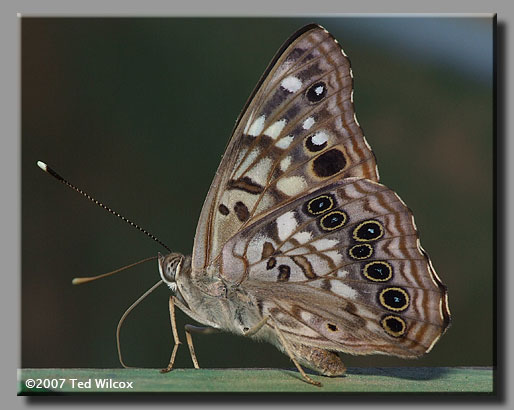 08/17/07 · Wilkes County (P), NC