Little Wood-Satyr (Megisto cymela)
Home | Butterflies & Skippers | Dragonflies & Damselflies | Wildflowers
DISTRIBUTION in North Carolina: Statewide; probably occurs in all NC counties.
ABUNDANCE in North Carolina: Fairly common to locally common in the Piedmont and mountains, but generally uncommon to fairly common in the Coastal Plain. It is less common in NC than in the Northeastern and Midwestern states. This northern abundance shows a bit here, as the species seems most numerous in NC in northern Piedmont counties.
FLIGHT PERIOD in North Carolina: Seemingly one long flight period, but a small brood may be present in late summer. Present from mid-April to very early September, very rarely in October; the great majority of records are from mid-May to mid-July.


Distribution, abundance, flight period, and map information provided by Notes on the Butterflies of North Carolina.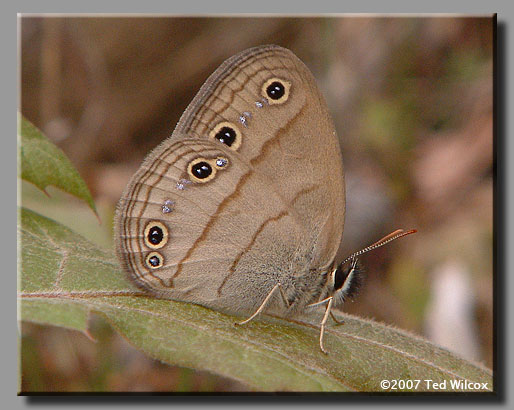 05/29/05 · Ashe County, NC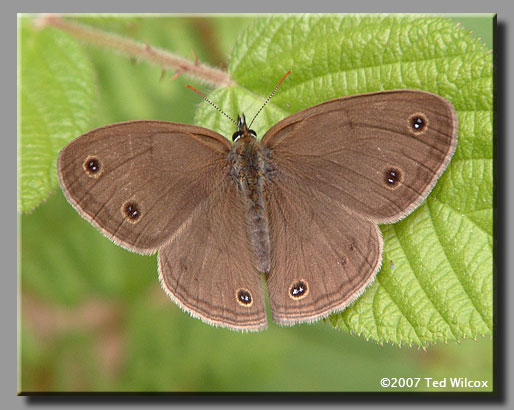 06/08/05 · Ashe County, NC · male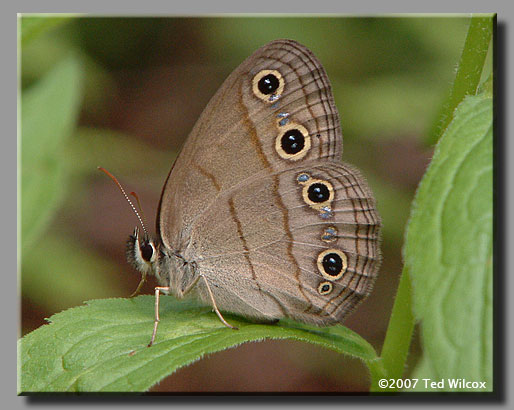 06/08/05 · Ashe County, NC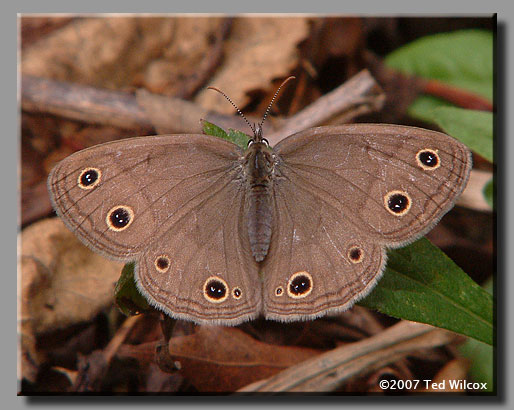 06/08/04 · Ashe County, NC · female