Meadow Fritillary (Boloria bellona)
Home | Butterflies & Skippers | Dragonflies & Damselflies | Wildflowers
DISTRIBUTION in North Carolina: Throughout the mountains southwest to Swain and Macon counties. Might occur sparingly in the extreme southwestern mountains and the extreme upper Piedmont, though no definite records for the southwestern corner and just a few for the Piedmont.
ABUNDANCE in North Carolina: Fairly common to common in the northern mountains, but uncommon in the central mountains and apparently rare south of Asheville. However, it has recently been found in the South Carolina mountains, so it may well be found in nearly all of the NC mountain counties eventually. Very rare in the extreme northwestern Piedmont.
FLIGHT PERIOD in North Carolina: Supposedly three broods. The majority of North Carolina records are for the second brood, probably because of the scarcity of field work before mid-May and after August. The broods overlap such that the species is flying throughout the April to October flight season, and the flight chart makes it difficult to determine when broods begin and end, though the first brood clearly ends in the latter part of May.


Distribution, abundance, flight period, and map information provided by Notes on the Butterflies of North Carolina.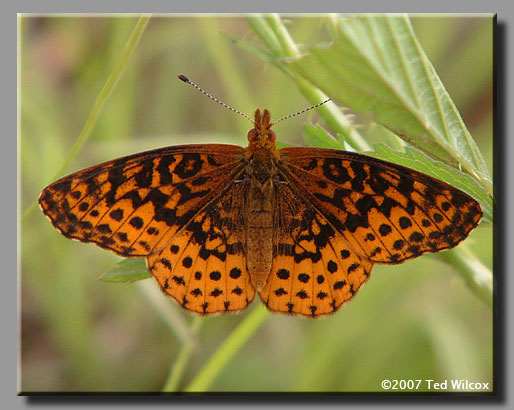 06/12/06 · Ashe County, NC · female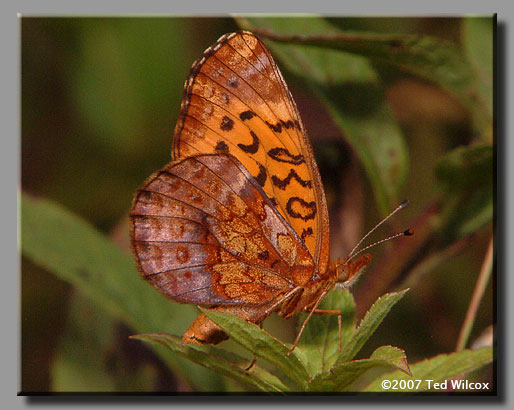 08/28/06 · Ashe County, NC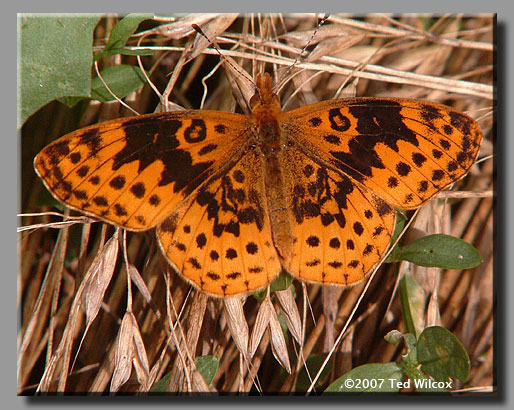 07/14/04 · Ashe County, NC · male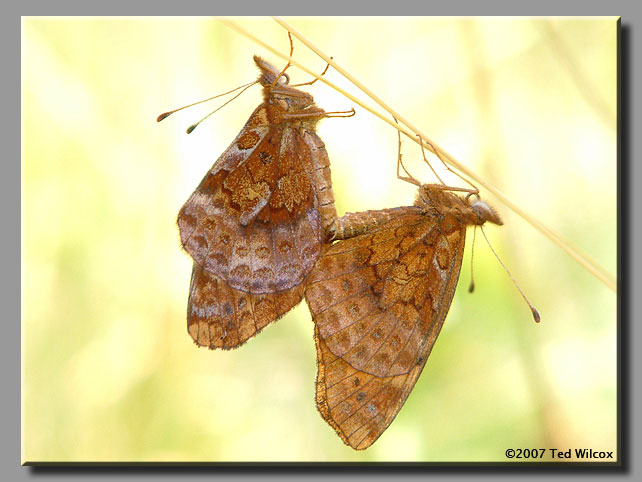 06/21/06 · Watauga County, NC · mated