Mimic Crescent (Phyciodes incognitus)
Home | Butterflies & Skippers | Dragonflies & Damselflies | Wildflowers
DISTRIBUTION in North Carolina: A newly described species (Gatrelle 2004); as far as known, restricted to the Southern Appalachians. Poorly known range in NC; at present, specimens known from Clay, Macon and Swain counties (and Union County, GA), plus photographs from Watauga County. Probably occurs at least locally throughout the middle and higher elevations of the NC mountains, north into VA, WV, and OH; however, Gatrelle has not found the species in NC north of Clay and Macon, despite a moderate amount of field work in the northern mountains.
ABUNDANCE in North Carolina: Apparently uncommon to fairly common, but local; however, it appears to be absent of much of the mountains (Gatrelle 2004). As the species was only described in 2004, and as its appearance is quite similar to other crescents, most butterfliers would probably have difficulty identifying the species; thus, its abundance and range will be difficult to determine for a number of years.
FLIGHT PERIOD in North Carolina: Two broods: very late April to late June or early July, and late July through September (Gatrelle 2004). Much more flight data needed to verify Gatrelle's listed dates.


Distribution, abundance, flight period, and map information provided by Notes on the Butterflies of North Carolina.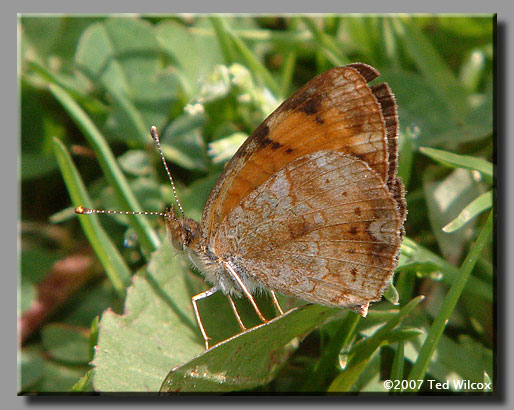 05/14/04 · Ashe County, NC · male
(same Crescent as below)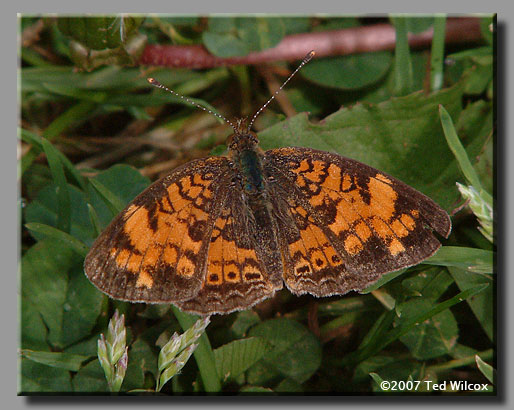 05/14/04 · Ashe County, NC · male
(same Crescent as above)
05/11/04 · Ashe County, NC · female
(same Crescent as below)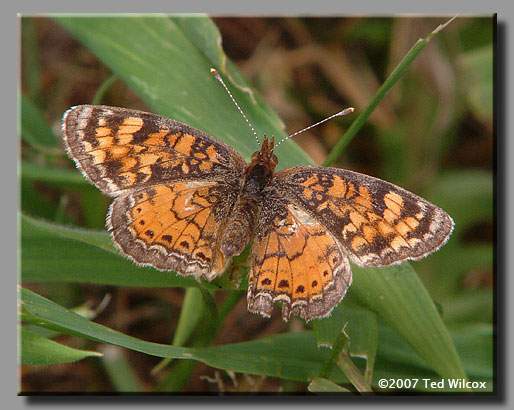 05/11/04 · Ashe County, NC · female
(same Crescent as above)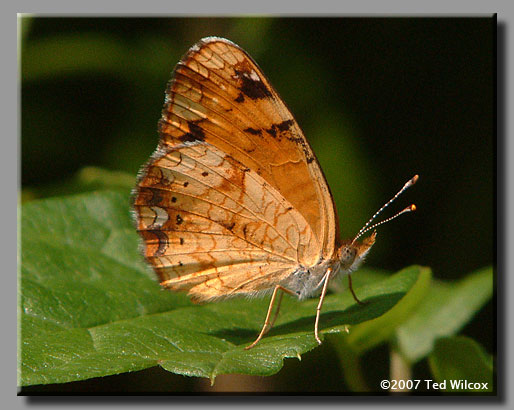 08/03/05 · Watauga County, NC · female
(same Crescent as below)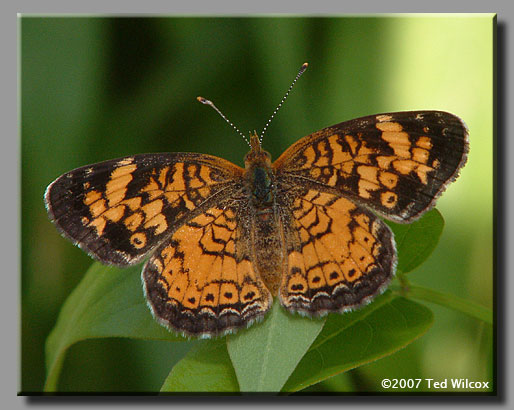 08/03/05 · Watauga County, NC · female
(same Crescent as above)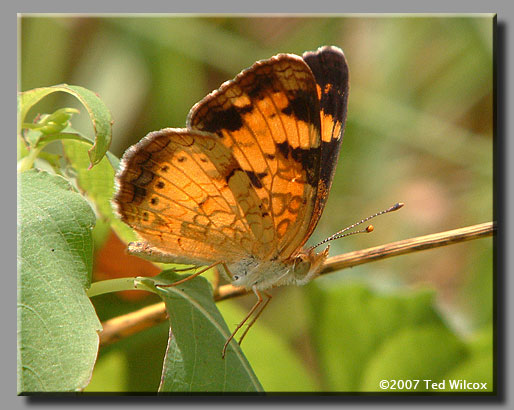 08/09/04 · Watauga County, NC · male
(same Crescent as below)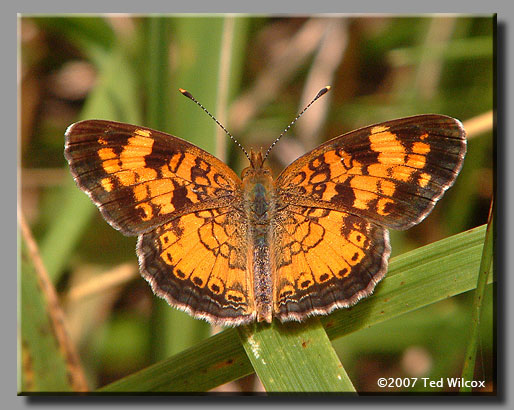 08/09/04 · Watauga County, NC · male
(same Crescent as above)