Northern Pearly-eye (Enodia anthedon)
Home | Butterflies & Skippers | Dragonflies & Damselflies | Wildflowers
DISTRIBUTION in North Carolina: Throughout the mountains; probably present over nearly all of the Piedmont, where formerly overlooked as Southern, and possibly Creole, Pearly-eyes. One record in 2006 from the Coastal Plain in Northampton County, not far from the Piedmont
ABUNDANCE in North Carolina: Generally uncommon though widespread in the mountains, ranging to well over 4,000 feet in elevation. Widespread, though uncommon to locally fairly common in the Piedmont, but less numerous in southeastern counties. The species is spreading eastward in the state, both in range and abundance.
FLIGHT PERIOD in North Carolina: Apparently three flight periods; dates now available to Natural Heritage Program from mid-May to late September (rarely to early October); broods probably from mid-May to late June, early July to early September, and a small brood in mid- and late September. More data needed to be certain there really is a third brood.


Distribution, abundance, flight period, and map information provided by Notes on the Butterflies of North Carolina.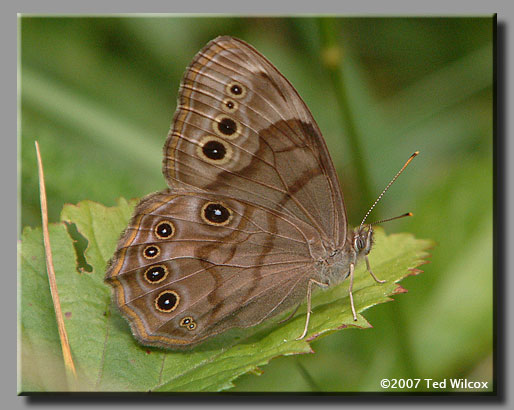 07/07/06 · Ashe County, NC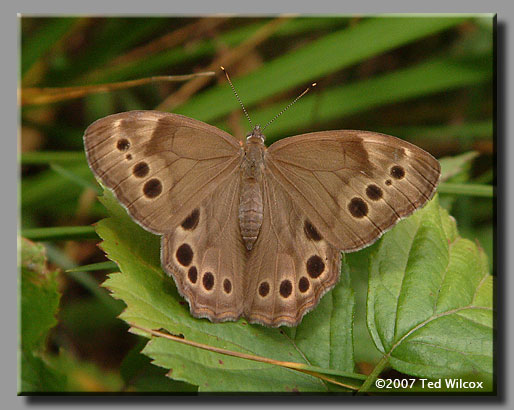 07/07/06 · Ashe County, NC