Pearl Crescent (Phyciodes tharos)
Home | Butterflies & Skippers | Dragonflies & Damselflies | Wildflowers
DISTRIBUTION in North Carolina: Statewide; occurs in all 100 counties, ranging from the higher mountains to the immediate coast.
ABUNDANCE in North Carolina: Very common statewide; one of the most widespread and often seen butterflies. Appears to be equally numerous in the mountains as in other provinces. It is more numerous in the late summer and fall than it is in April and May.
FLIGHT PERIOD in North Carolina: Many broods (four or five) that essentially overlap; there is a continuous presence in NC from mid-March to late November. The flight in the Coastal Plain and Piedmont begins in late March.


Distribution, abundance, flight period, and map information provided by Notes on the Butterflies of North Carolina.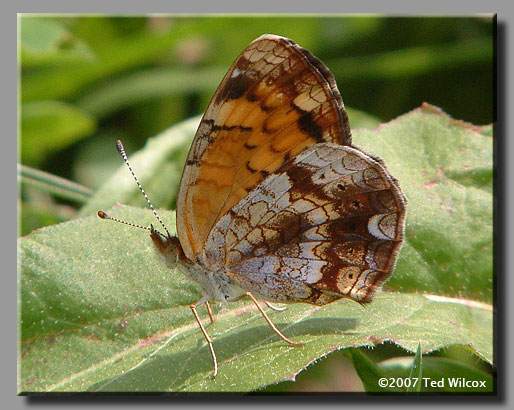 05/14/04 · Ashe County, NC · female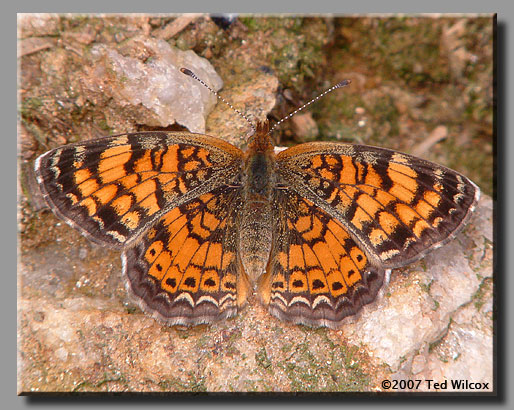 05/12/06 · Ashe County, NC · female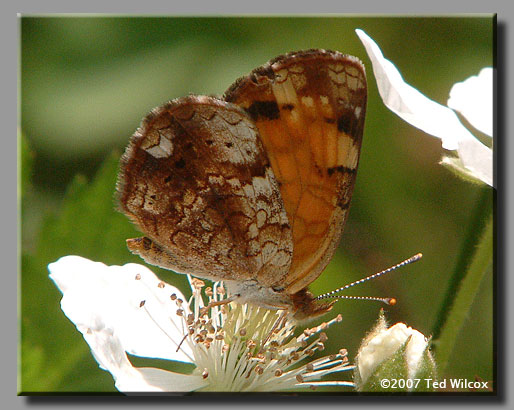 06/07/06 · Ashe County, NC · female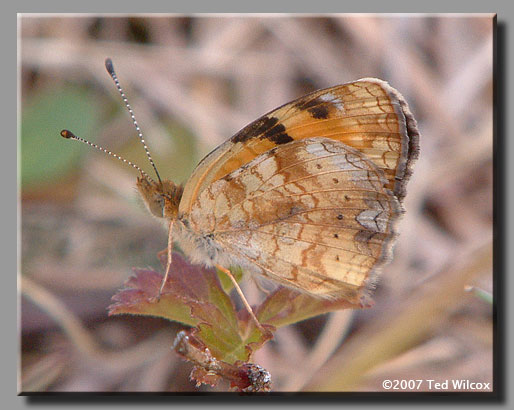 04/28/06 · Ashe County, NC · male
(same Crescent as below)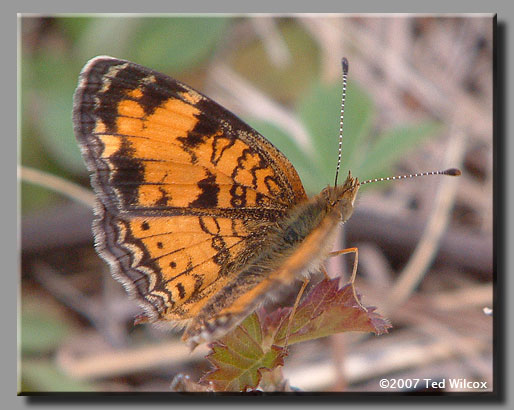 04/28/06 · Ashe County, NC · male
(same Crescent as above)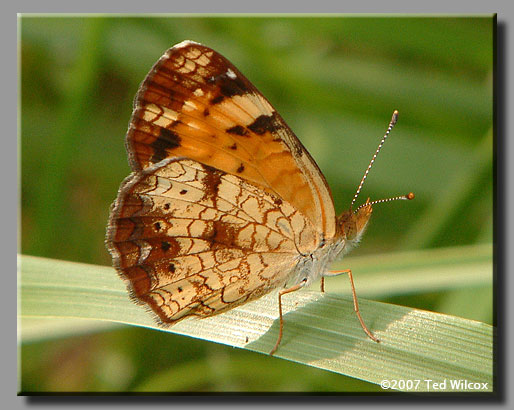 08/21/03 · Ashe County, NC · female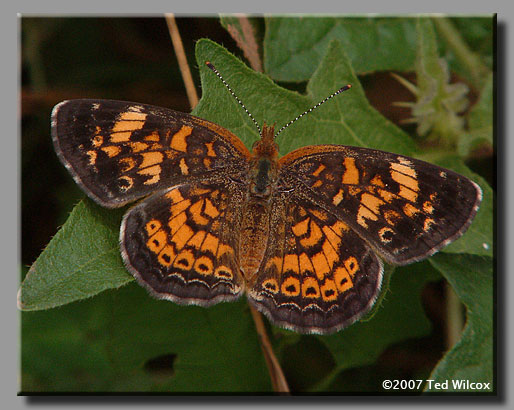 07/13/04 · Ashe County, NC · female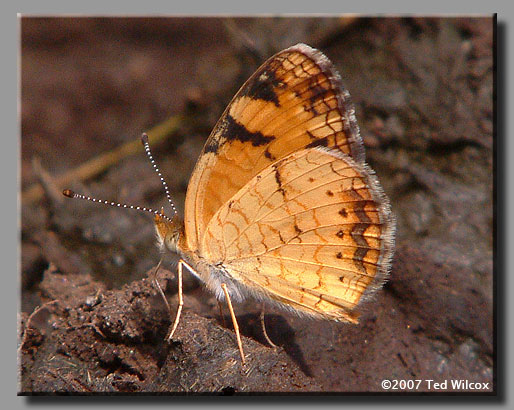 07/13/04 · Ashe County, NC · male
(same Crescent as below)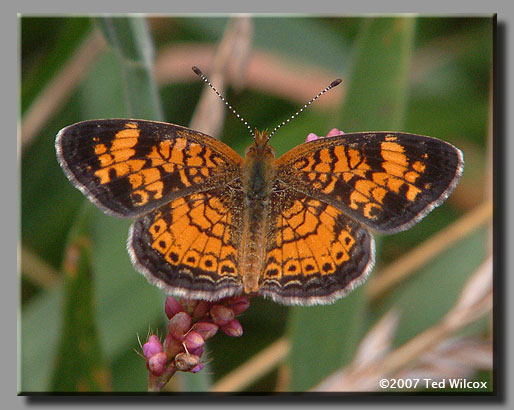 07/13/04 · Ashe County, NC · male
(same Crescent as above)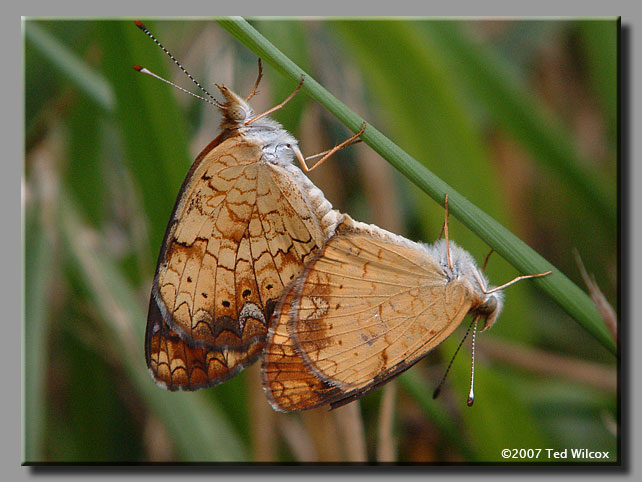 07/19/05 · Ashe County, NC · mated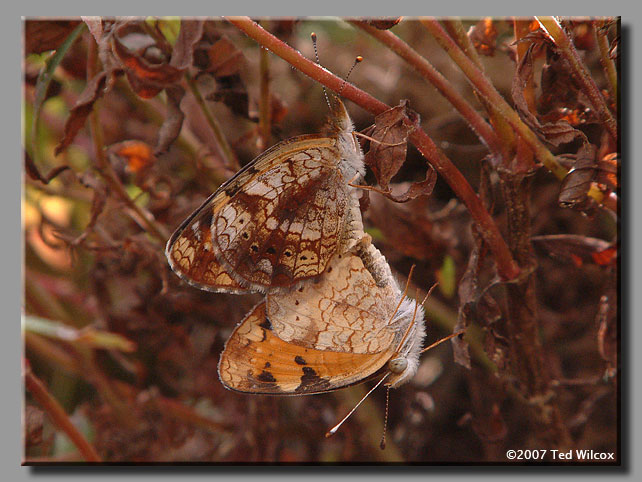 09/28/05 · Ashe County, NC · mated
(same Crescents as below)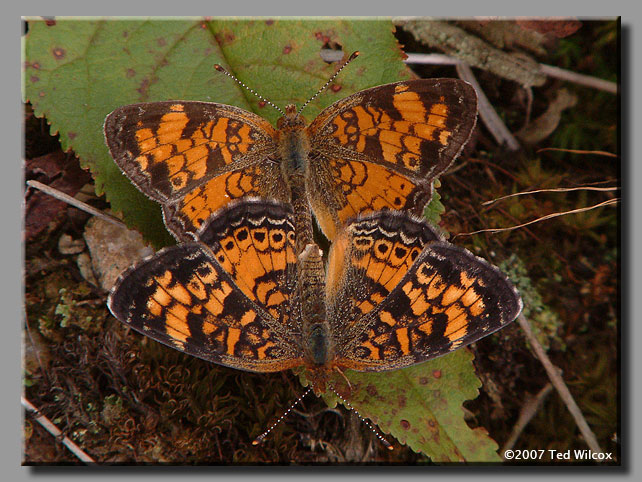 09/28/05 · Ashe County, NC · mated
(same Crescents as above)