Tawny Emperor (Asterocampa clyton)
Home | Butterflies & Skippers | Dragonflies & Damselflies | Wildflowers
DISTRIBUTION in North Carolina: Throughout the Piedmont; scattered in the upper Coastal Plain; found in Currituck County near the northeastern coast in 1994 and in Washington County in 1996. There are only four known county records for the mountains. Ought to occur along some brownwater rivers eastward into the central Coastal Plain.
ABUNDANCE in North Carolina: Generally uncommon in the central and eastern Piedmont; probably rare in the upper Piedmont and in the upper Coastal Plain. Very rare and poorly known in the mountains and lower Coastal Plain. At nearly all places where it occurs, it is outnumbered by the Hackberry Emperor about 3:1 to 5:1.
FLIGHT PERIOD in North Carolina: Two broods downstate; generally mid-May to mid-July, and late July to late September, rarely mid-October. There might be just a single brood in the mountains (if it is even resident there). Its flight period in spring is one to two weeks later than the Hackberry Emperor. It has surprisingly been reported less than 10 times in May, according to records available to the Natural Heritage Program.


Distribution, abundance, flight period, and map information provided by Notes on the Butterflies of North Carolina.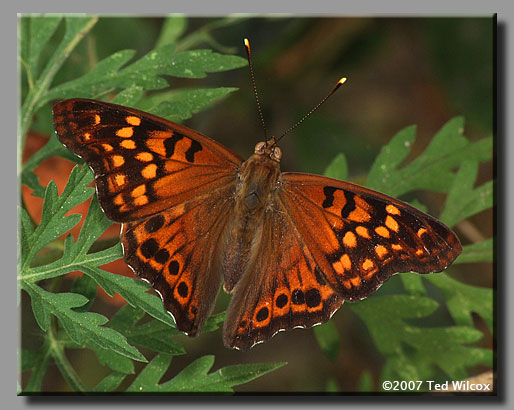 08/17/07 · Wilkes County (P), NC
(same Emperor as below)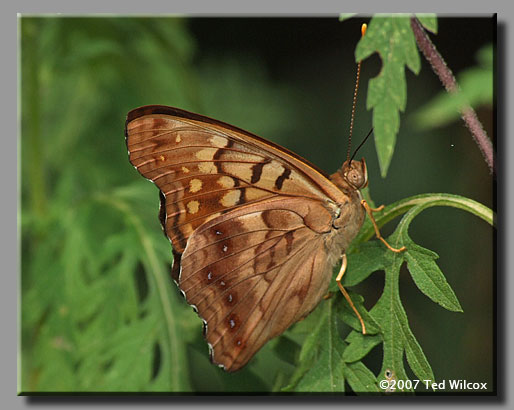 08/17/07 · Wilkes County (P), NC
(same Emperor as above)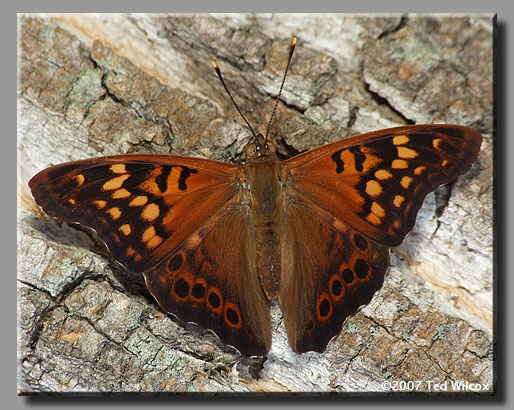 08/17/07 · Wilkes County (P), NC
(same Emperor as below)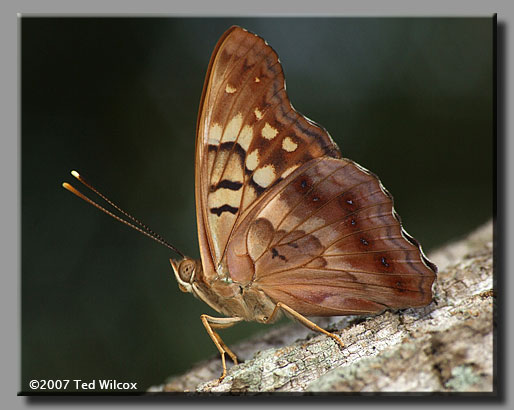 08/17/07 · Wilkes County (P), NC
(same Emperor as above)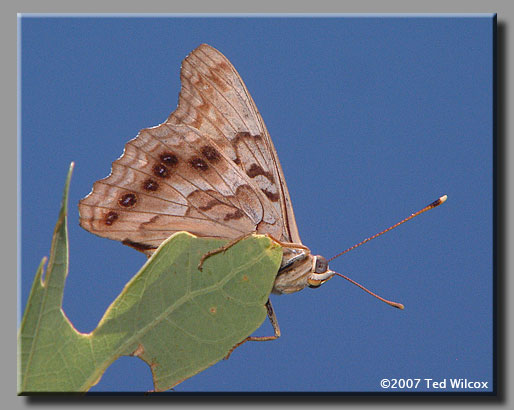 07/18/06 · Ashe County, NC