Variegated Fritillary (Euptoieta claudia)
Home | Butterflies & Skippers | Dragonflies & Damselflies | Wildflowers
DISTRIBUTION in North Carolina: Statewide; undoubtedly occurs in all 100 counties.
ABUNDANCE in North Carolina: Common in the Coastal Plain; fairly common to common in the eastern and southern Piedmont; uncommon to fairly common in the northwestern Piedmont, but uncommon in the mountains. Noticeably more numerous in the eastern half of the state than in the western half.
FLIGHT PERIOD in North Carolina: Three, and possibly four, broods; however, it has a continuous presence in NC from March (rarely from February) into December. It is definitely a "late" flier among our widespread and common butterflies and is not numerous until June. It is not clear if it is a breeding resident in all of the state or is simply a migrant to at least the western portions.


Distribution, abundance, flight period, and map information provided by Notes on the Butterflies of North Carolina.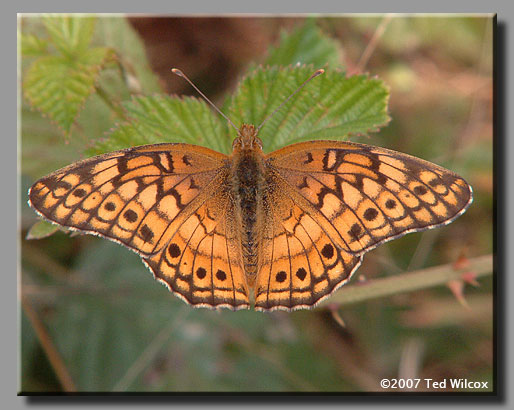 09/24/05 · Ashe County, NC · male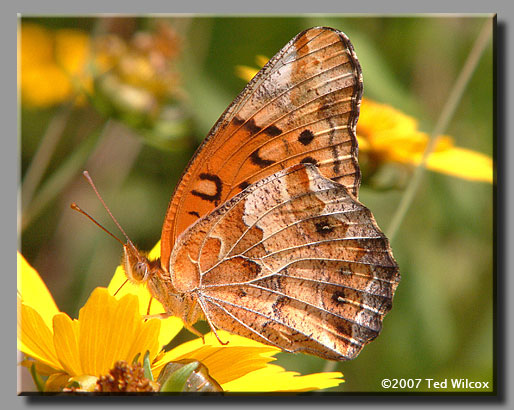 07/26/05 · Watauga County, NC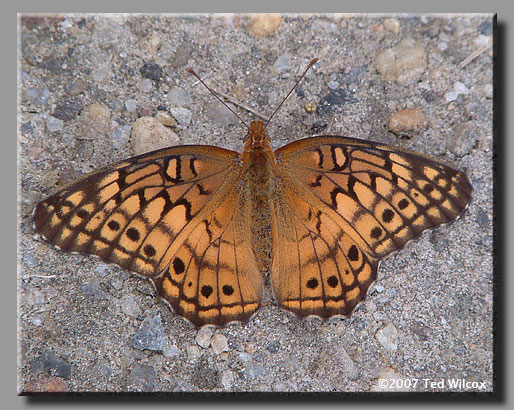 08/26/06 · Ashe County, NC · female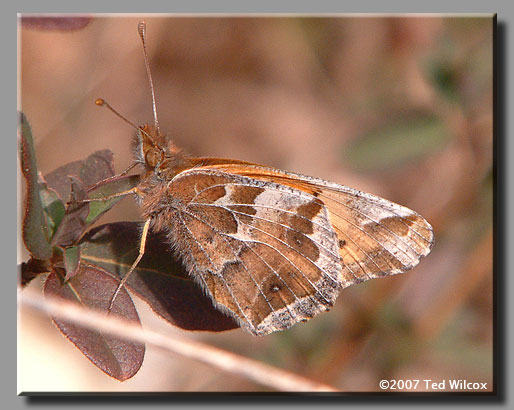 03/01/06 · Wilkes County (P), NC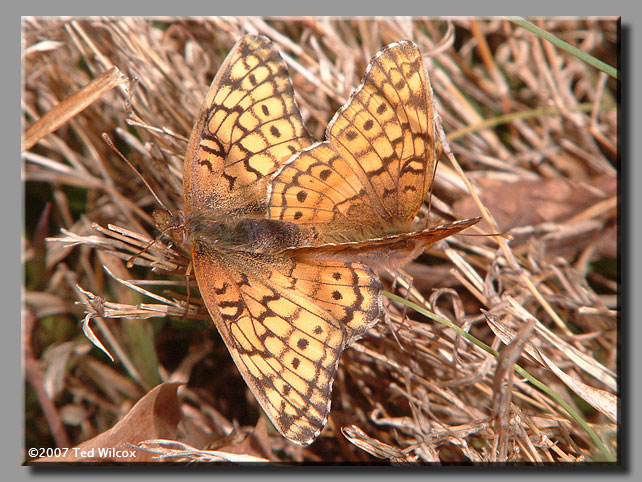 03/10/06 · Wilkes County (P), NC · mated