Coral Hairstreak (Satyrium titus)
Home | Butterflies & Skippers | Dragonflies & Damselflies | Wildflowers
DISTRIBUTION in North Carolina: Throughout the Piedmont and extreme western Coastal Plain, at least in the Sandhills portion of the latter province. Only two known county records for the mountains; presumably very scarce in that province.
ABUNDANCE in North Carolina: Uncommon to fairly common in the central and eastern Piedmont; uncommon in the Sandhills and in the western Piedmont. Apparently very rare in the mountains, where it could occur over most of the province, but so far only known from counties along the VA line.
FLIGHT PERIOD in North Carolina: One brood; late May to mid-July downstate, with a peak during the first half of June. In the mountains, probably flies mainly in July.


Distribution, abundance, flight period, and map information provided by Notes on the Butterflies of North Carolina.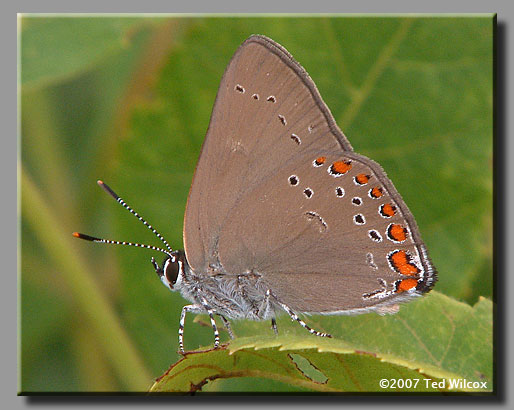 07/06/05 · Ashe County, NC · male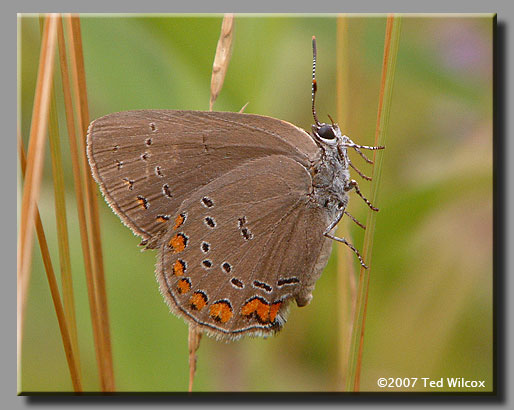 07/21/06 · Ashe County, NC · female