Red-banded Hairstreak (Calycopis cecrops)
Home | Butterflies & Skippers | Dragonflies & Damselflies | Wildflowers
DISTRIBUTION in North Carolina: Statewide; probably occurring in all 100 counties, but likely absent in the higher mountains.
ABUNDANCE in North Carolina: Common to locally abundant in the lower Coastal Plain; fairly common in the upper Coastal Plain and lower Piedmont, but uncommon in the upper Piedmont and mountains. At some Coastal Plain sites it is possible to see over 50 in a day; however, in most places fewer than 10 individuals are seen in a day.
FLIGHT PERIOD in North Carolina: Supposedly two long flight periods. The first brood is from mid- or late March to mid-May in the Coastal Plain and to early or mid-June in the Piedmont. The second brood occurs from early June into late October in the Coastal Plain, and from late June to late October in the Piedmont. The mountain flights appear to be from late April at least to mid-June, and early July to late September. The second flight period is so long -- five months -- that it is conceivable that two broods (without an obvious gap) are present.


Distribution, abundance, flight period, and map information provided by Notes on the Butterflies of North Carolina.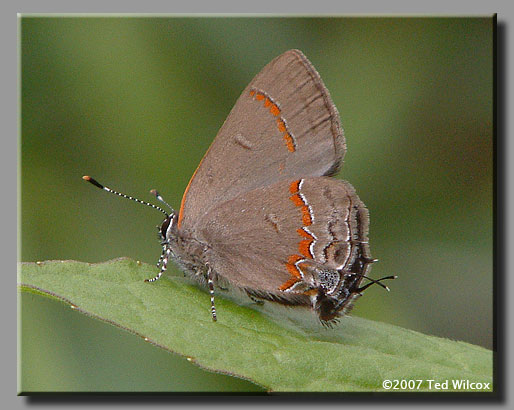 05/20/05 · Ashe County, NC