Striped Hairstreak (Satyrium liparops)
Home | Butterflies & Skippers | Dragonflies & Damselflies | Wildflowers
DISTRIBUTION in North Carolina: Scattered over the entire state, but many gaps in the range are present.
ABUNDANCE in North Carolina: Rare over most of the state; most numerous in the lower Coastal Plain. Locally uncommon in the lower Coastal Plain and along the Outer Banks; surprisingly numerous in the Great Dismal Swamp. Very rare in most of the Piedmont.
FLIGHT PERIOD in North Carolina: A single brood. As with most butterflies found in all three provinces, the flight in the Coastal Plain is earlier -- mid-May to mid-June, rarely to early July, but in the mountains on the wing mostly from late June to mid- or late July. Except for the Oak Hairstreak, it flies slightly earlier than the other Satyrium species in North Carolina, perhaps by about five days.


Distribution, abundance, flight period, and map information provided by Notes on the Butterflies of North Carolina.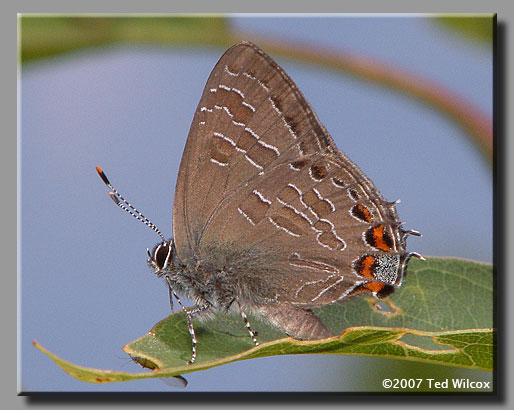 07/03/06 · Ashe County, NC · male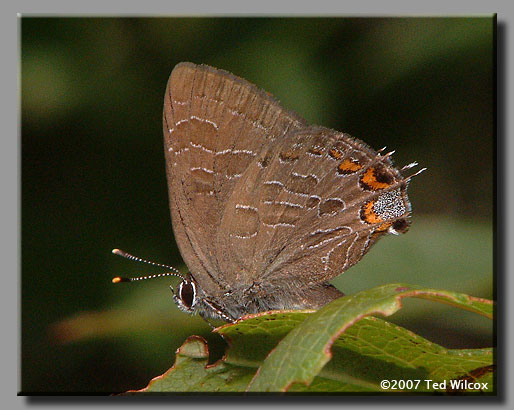 07/18/06 · Ashe County, NC · female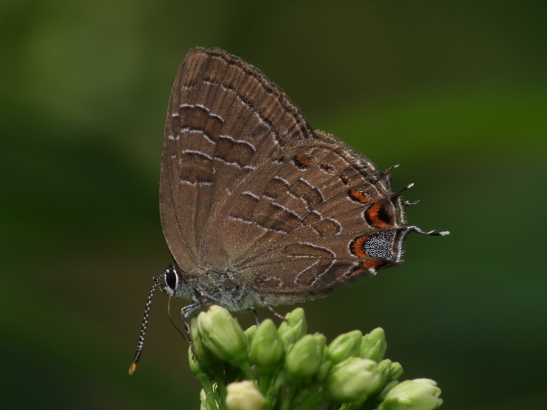 07/04/09 · Watauga County, NC