Little Metalmark (Calephelis virginiensis)
Home | Butterflies & Skippers | Dragonflies & Damselflies | Wildflowers
DISTRIBUTION in North Carolina: Scattered over the Coastal Plain, but apparently restricted to the lower Coastal Plain, plus the Sandhills region (at least formerly). Probably absent or very rare from the inner Coastal Plain north of Cumberland County.
ABUNDANCE in North Carolina: Uncommon, in an apparently restricted habitat; may be locally common. Very rare to absent over Coastal Plain locales away from longleaf pine habitats. Probably has declined in the Sandhills, as there are practically no recent records.
FLIGHT PERIOD in North Carolina: Seemingly three broods -- probably late April or early May to late May, July, and mid-August to mid- October. The last brood is clearly the most numerous; highest numbers occur in early to mid- September.


Distribution, abundance, flight period, and map information provided by Notes on the Butterflies of North Carolina.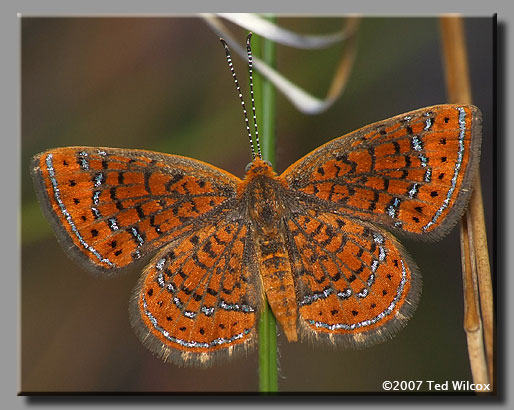 08/26/07 · Craven County, NC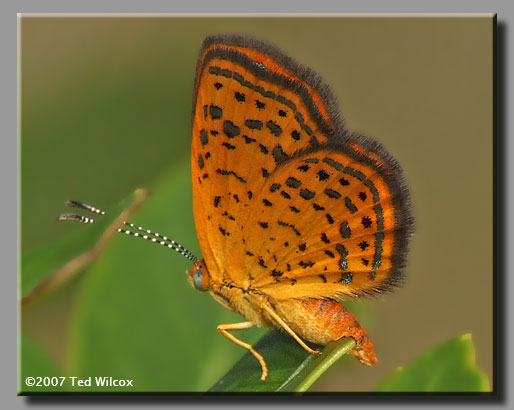 08/26/07 · Craven County, NC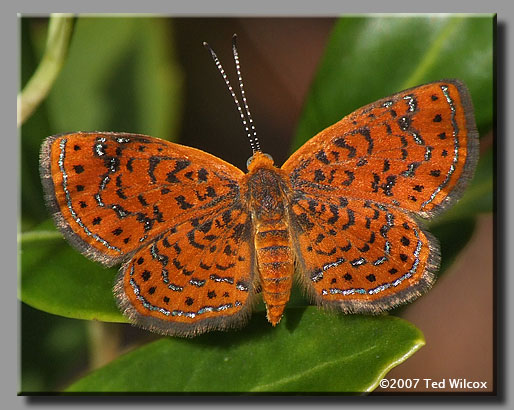 08/26/07 · Craven County, NC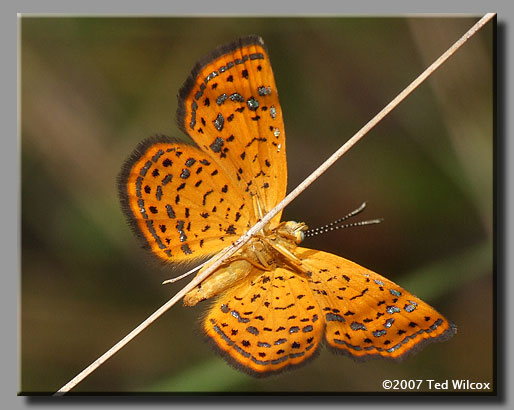 08/26/07 · Craven County, NC