Eastern Tiger Swallowtail (Papilio glaucus)
Home | Butterflies & Skippers | Dragonflies & Damselflies | Wildflowers
DISTRIBUTION in North Carolina: Statewide, not obviously favoring one province over another. It is found in all 100 counties.
ABUNDANCE in North Carolina: Common to very common across the state; one of the most often seen butterflies in NC, and a dozen or more swallowtails can often be seen in a single day.
FLIGHT PERIOD in North Carolina: Early March to early October (and exceptionally to November). At least two broods, and possibly three; the broods overlap, with no gaps. In the Coastal Plain and Piedmont, flight periods are apparently early March to late May, and early June to mid-September, with the "second" perhaps being composed of two broods. Mountain flights generally are from mid-March to mid- or late June, and late June into early October.


Distribution, abundance, flight period, and map information provided by Notes on the Butterflies of North Carolina.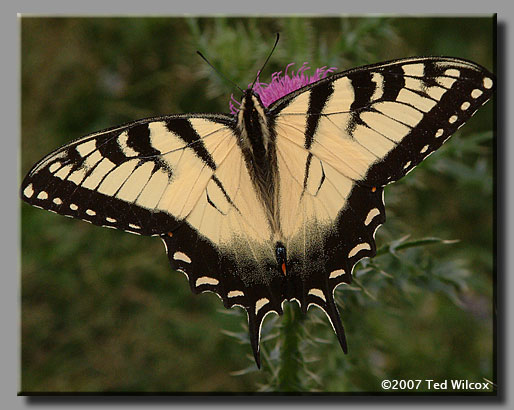 06/28/04 · Ashe County, NC · male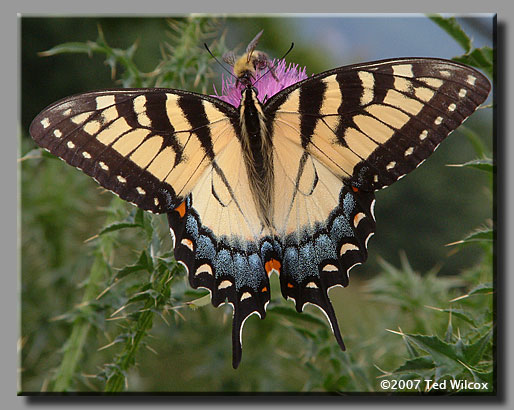 06/28/04 · Ashe County, NC · female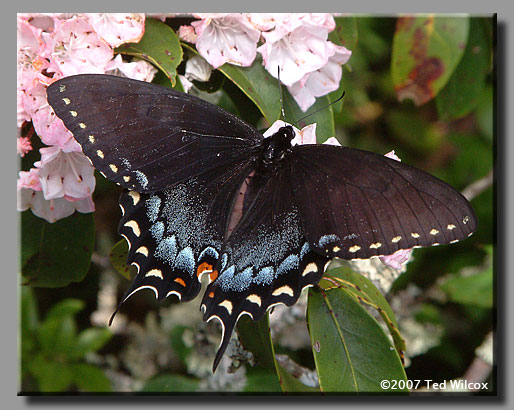 06/14/05 · Ashe County, NC · female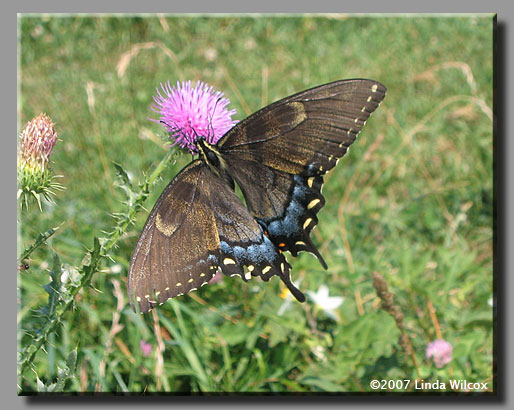 07/27/05 · Ashe County, NC · female (Intermediate Form)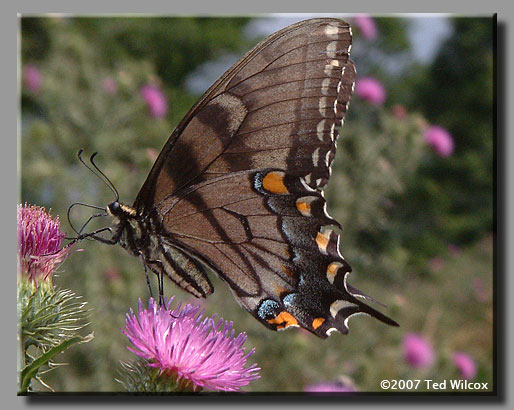 07/27/05 · Ashe County, NC · female (Intermediate Form)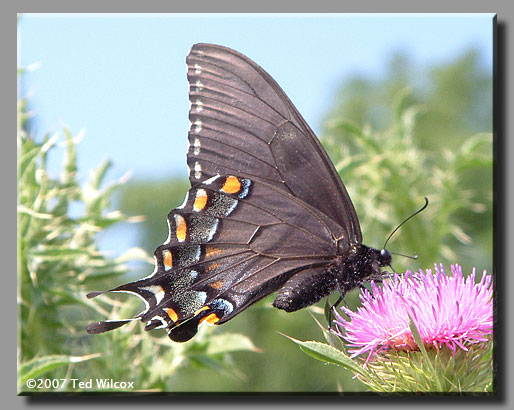 06/30/05 · Ashe County, NC · female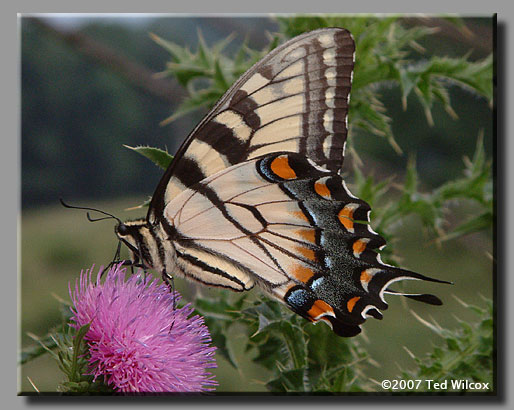 06/28/04 · Ashe County, NC · female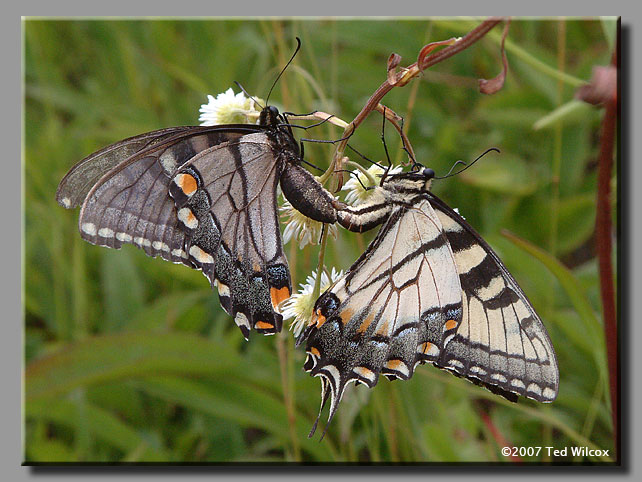 06/17/06 · Ashe County, NC · mated