Palamedes Swallowtail (Papilio palamedes)
Home | Butterflies & Skippers | Dragonflies & Damselflies | Wildflowers
DISTRIBUTION in North Carolina: Throughout the Coastal Plain, but only a migrant (apparently) to the eastern edge of the Piedmont. Not known from the mountains and most Piedmont counties, but certainly occurs in practically all Coastal Plain counties in NC.
ABUNDANCE in North Carolina: Common to abundant; abundant in many lower Coastal Plain counties with extensive pocosins and swamps. Dozens to over 100 individuals may be seen in a single day in some places, such as mainland Dare County, the Great Dismal Swamp, and in the Green Swamp.
FLIGHT PERIOD in North Carolina: Late March into mid-October; rarely in early March and late October. It is normally the latest flying swallowtail in fall. Probably two broods; late March to late June or early July, and early July to mid-October. There is no gap, however, between the flight periods.


Distribution, abundance, flight period, and map information provided by Notes on the Butterflies of North Carolina.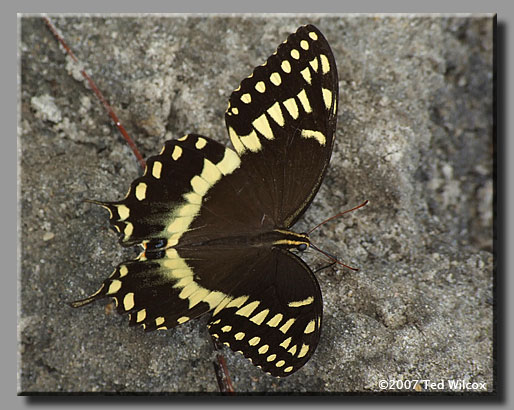 08/26/07 · Craven County, NC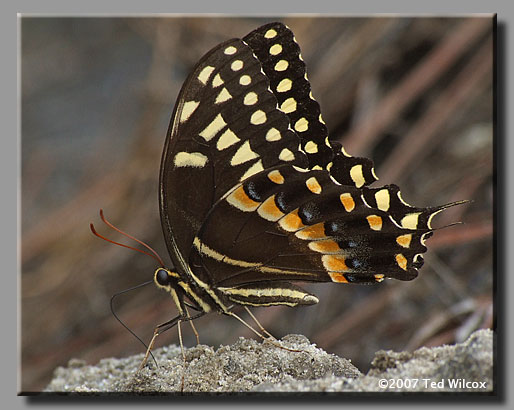 08/26/07 · Craven County, NC