Pipevine Swallowtail (Battus philenor)
Home | Butterflies & Skippers | Dragonflies & Damselflies | Wildflowers
DISTRIBUTION in North Carolina: Nearly statewide; more numerous in the mountains than in the other provinces. Possibly absent in a few counties near the coast. No records from north of Albemarle Sound or from the eastern "Pamlimarle" Peninsula, and just one record for the Outer Banks.
ABUNDANCE in North Carolina: Fairly common to locally very common in the mountains; mainly uncommon in the Piedmont and upper Coastal Plain; rare in most of the Coastal Plain.
FLIGHT PERIOD in North Carolina: Late March to late October. Probably three broods, but some references suggest that there are just two broods in our area. Downstate generally from late March to late May, early June to late August, and a small brood in September and October. In the mountains, mid-April to mid-June, late June to late August, and in September and October. As with nearly all swallowtails, the gaps between flight periods are small and almost overlapping.


Distribution, abundance, flight period, and map information provided by Notes on the Butterflies of North Carolina.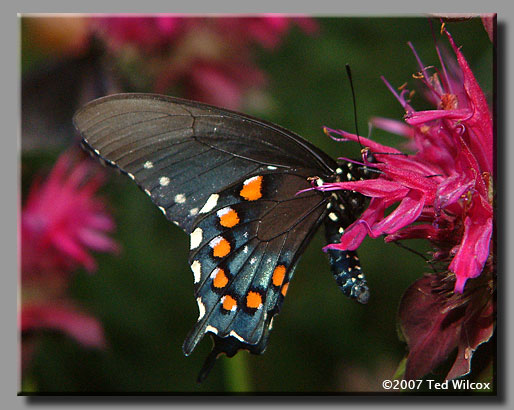 07/21/06 · Ashe County, NC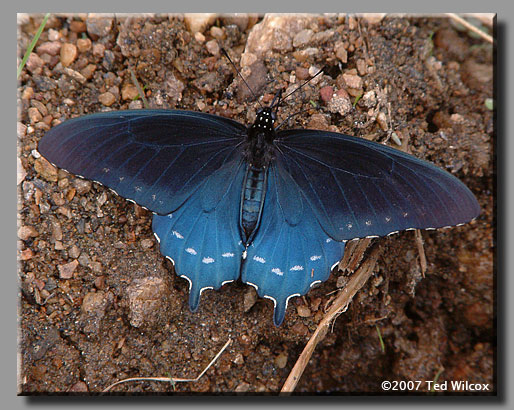 07/16/04 · Ashe County, NC · male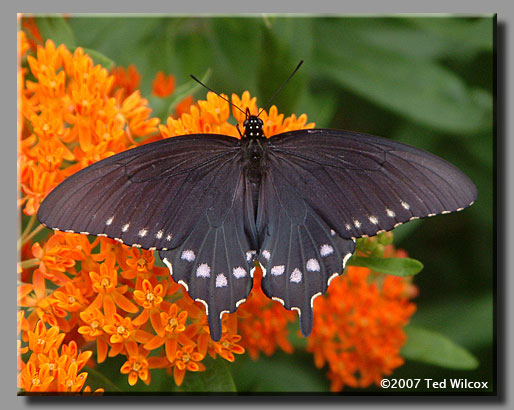 07/21/06 · Ashe County, NC · female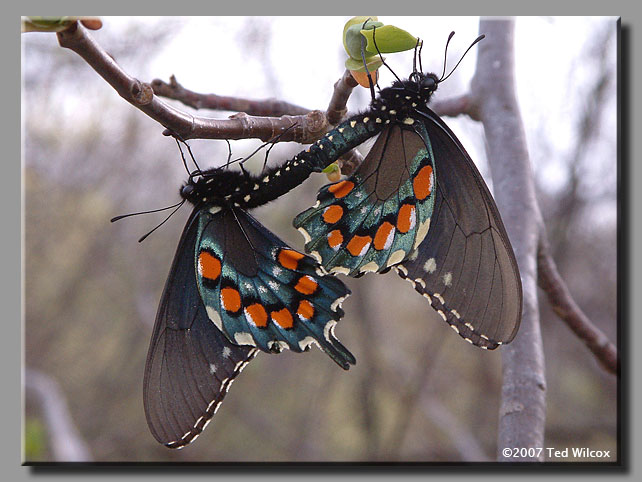 04/19/06 · Ashe County, NC · mated