Cabbage White (Pieris rapae)
Home | Butterflies & Skippers | Dragonflies & Damselflies | Wildflowers
DISTRIBUTION in North Carolina: Statewide; occurring in all 100 counties. Introduced from Europe.
ABUNDANCE in North Carolina: Widespread, and fairly common to common; may be locally abundant; one of the most numerous butterflies in the state. However, it is often infrequent in counties near the coast and at high elevations in the mountains. It now appears to be in decline, as numbers in the past few years seem to be much less than in the early and mid-1990s.
FLIGHT PERIOD in North Carolina: Numerous broods, perhaps as many as five or more; continuous presence in the state from late February into mid-November, and sparingly into December. The Piedmont flight chart seems to suggest four broods.


Distribution, abundance, flight period, and map information provided by Notes on the Butterflies of North Carolina.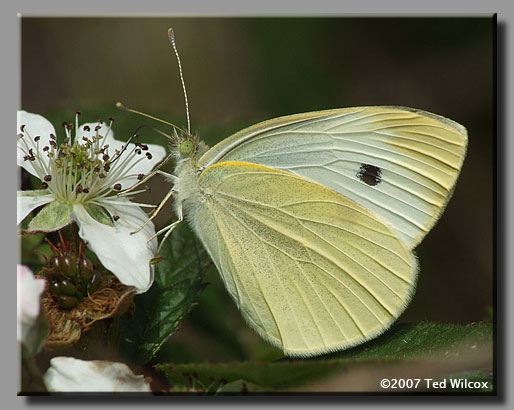 05/10/07 · Wilkes County, NC · female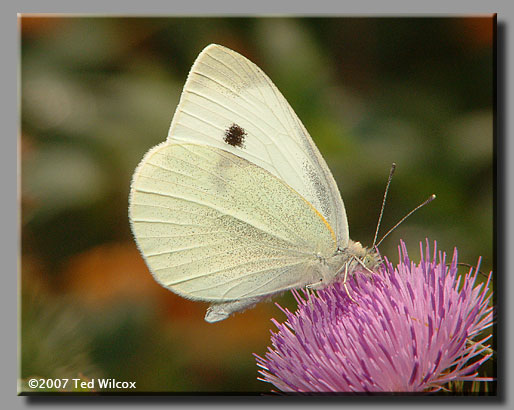 08/22/03 · Ashe County, NC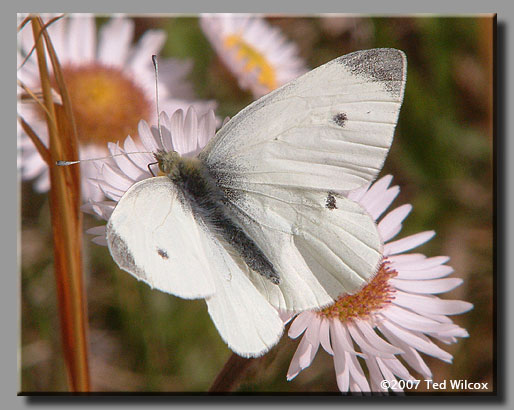 04/30/06 · Ashe County, NC · male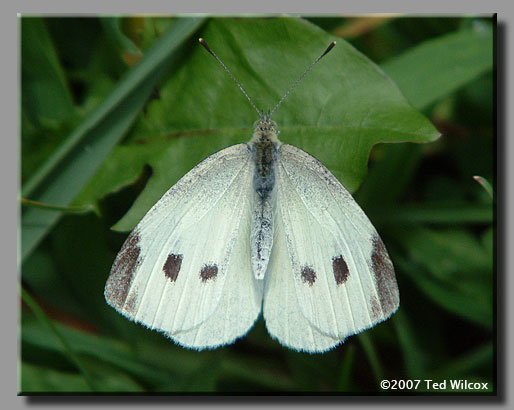 07/30/03 · Ashe County, NC · female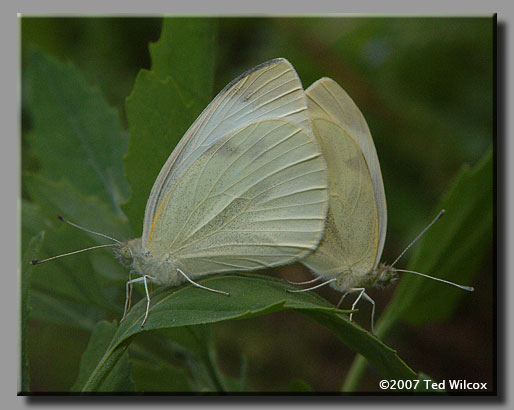 06/24/05 · Ashe County, NC · mated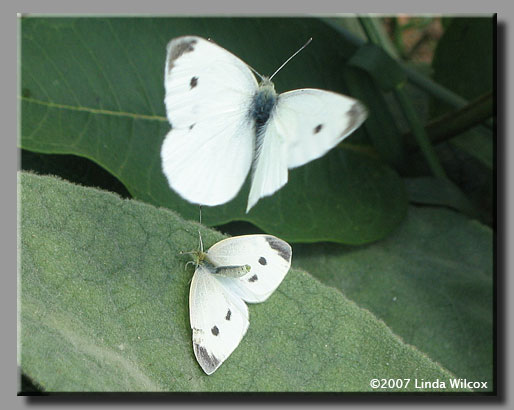 09/05/05 · Ashe County, NC · Female rejects courtship.