Checkered White (Pontia protodice)
Home | Butterflies & Skippers | Dragonflies & Damselflies | Wildflowers
DISTRIBUTION in North Carolina: Nearly statewide, but records scattered, with no records for the majority of counties; primarily in the Piedmont, at least at the present time. There is a surprising scarcity of records for the coastal areas, especially as the species is more numerous to the state's south than to the north.
ABUNDANCE in North Carolina: Rare and declining (and easily overlooked among the ubiquitous Cabbage White); perhaps mostly a resident, but some records may be of migrants. Certainly more numerous 20 or more years ago. Appears to be very rare in the mountains and much of the Coastal Plain; most numerous now in the Piedmont, where locally common (until several years ago) in Wake County, but a very good find in most areas. Now declining due to loss of agricultural areas to development.
FLIGHT PERIOD in North Carolina: March into November (exceptionally to December), with three or more broods. Flight periods in the Washington area are April to early June, late June to late August, and late August to frost(Glassberg 1993). Apparently, the first brood is scarce in North Carolina, occurring from March to late May. The primary flights (second and third broods) seem to occur between late June and the end of October; more data needed in the Coastal Plain and mountains, but there is a surprising absence of Coastal Plain records between mid-July and the end of September.


Distribution, abundance, flight period, and map information provided by Notes on the Butterflies of North Carolina.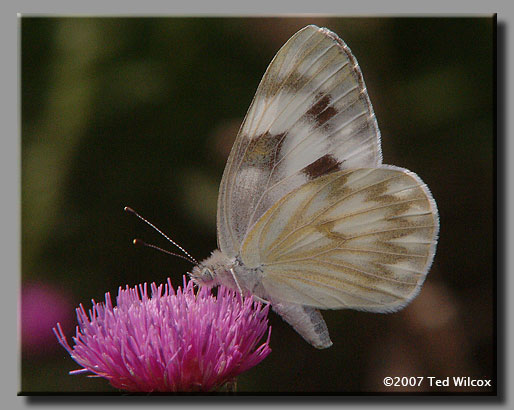 08/02/06 · Ashe County, NC · female
08/02/06 · Ashe County, NC · female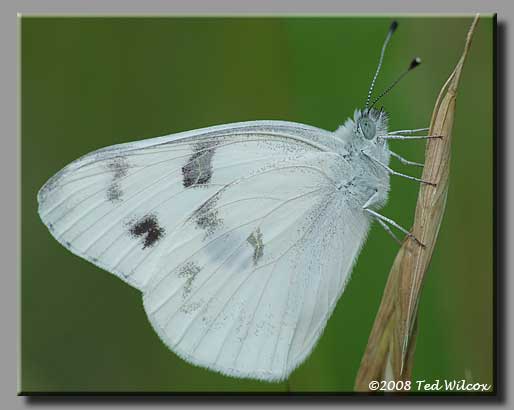 08/23/08 · Wilkes County (P), NC · male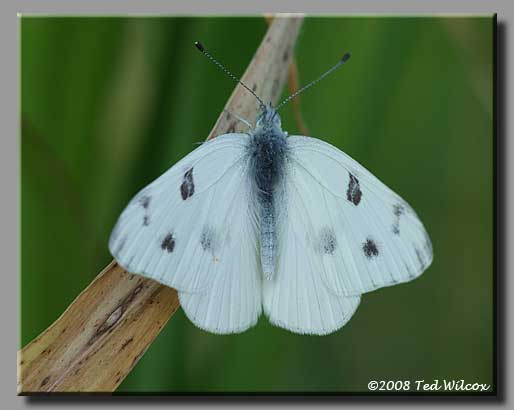 08/23/08 · Wilkes County (P), NC · male