Falcate Orangetip (Anthocharis midea)
Home | Butterflies & Skippers | Dragonflies & Damselflies | Wildflowers
DISTRIBUTION in North Carolina: Occurs in all three provinces, but found primarily in the Piedmont and the Coastal Plain. In the mountains found mostly in the lower elevations, and possibly absent in a few northern mountain counties. It is spottily distributed near the coast, and it may be absent on coastal islands.
ABUNDANCE in North Carolina: Common, at least locally, in many Piedmont and Coastal Plain locales; not common in the mountains or much of the lower Coastal Plain. Very rare to absent above perhaps 2500 feet elevation.
FLIGHT PERIOD in North Carolina: Single-brooded; early March (rarely mid-February) to late April downstate; mainly in April, and rarely into late May, in the mountains. Peaks in late March and early April in the Piedmont, and in late March in the Coastal Plain.


Distribution, abundance, flight period, and map information provided by Notes on the Butterflies of North Carolina.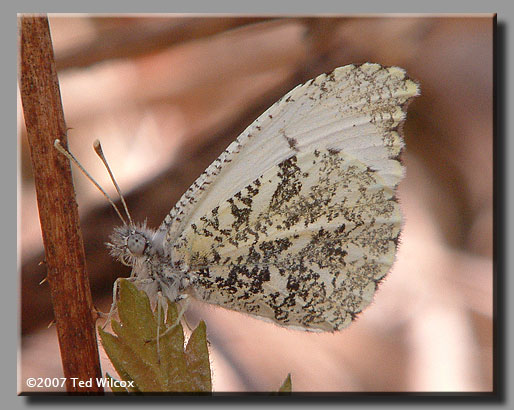 04/18/06 · Watauga County, NC · female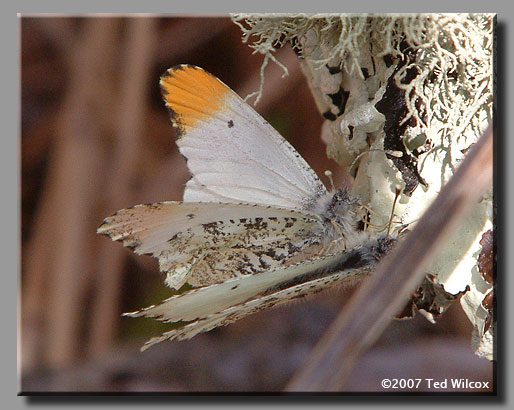 04/18/06 · Watauga County, NC · male (courting female)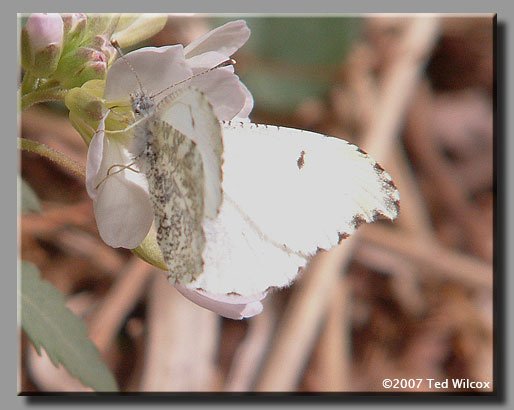 04/18/06 · Watauga County, NC · female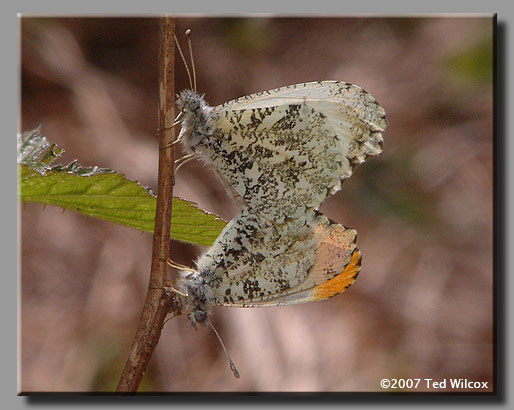 04/18/06 · Watauga County, NC · mated