Sleepy Orange (Abaeis nicippe)
Home | Butterflies & Skippers | Dragonflies & Damselflies | Wildflowers
DISTRIBUTION in North Carolina: Essentially statewide, though it might be only a migrant into many mountain counties.
ABUNDANCE in North Carolina: The species is clearly more common in the east than in the mountains. It is common to abundant in the Coastal Plain and lower Piedmont, common in most of the remainder of the Piedmont, and generally rare in the mountains. From July to October, it is one of the most numerous butterflies in North Carolina.
FLIGHT PERIOD in North Carolina: Several broods (at least three), with the species being much more common in summer and early fall than in spring. It appears by late February or early March, with the first brood finishing by late May. A second brood begins by early June. From mid-July into late October, the species is very numerous, and it is on the wing well into November, very rarely through the winter months. Whether late summer/fall populations are enhanced by migrants from the south is not clear.


Distribution, abundance, flight period, and map information provided by Notes on the Butterflies of North Carolina.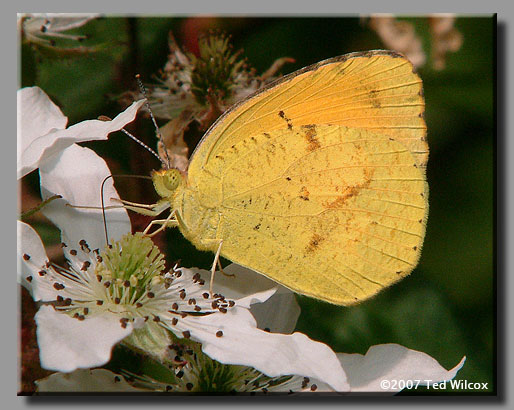 06/06/05 · Ashe County, NC · summer form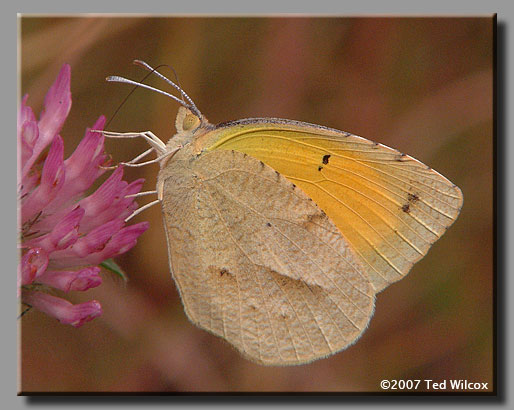 10/11/05 · Ashe County, NC · winter form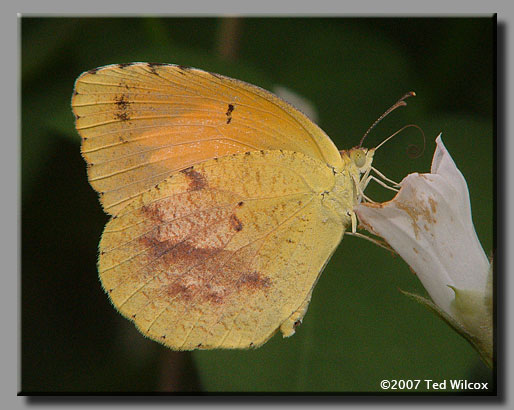 09/05/06 · Ashe County, NC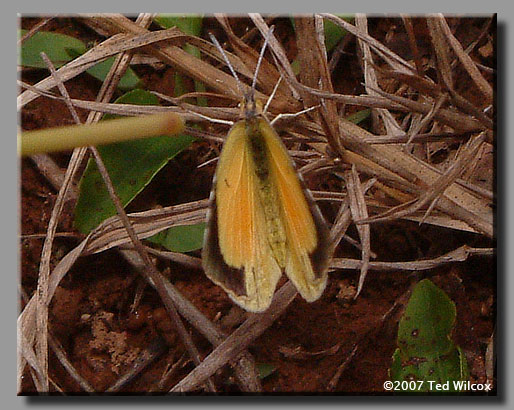 10/11/05 · Ashe County, NC