Common Roadside-Skipper (Amblyscirtes vialis)
Home | Butterflies & Skippers | Dragonflies & Damselflies | Wildflowers
DISTRIBUTION in North Carolina: Scattered over the mountains, Piedmont, and western Coastal Plain, with an isolated record for New Hanover County (if correctly identified). Range extends east to Wayne and Cumberland counties, plus the New Hanover record; nearly all records from the Coastal Plain are from the sandhills region.
ABUNDANCE in North Carolina: Rare to uncommon, and easily overlooked, in the eastern Piedmont. Apparently rare elsewhere (mountains, western Piedmont, and Sandhills). Seemingly accidental in the southeastern corner of the state, and apparently absent over most of the Coastal Plain.
FLIGHT PERIOD in North Carolina: Three broods in the Piedmont and Coastal Plain. Few data from the mountains, where all but three records are for the spring brood. Flights in the Piedmont are from late March to mid-May, early July to early August, and mid- or late August to mid-September. The first brood seems to be the largest.


Distribution, abundance, flight period, and map information provided by Notes on the Butterflies of North Carolina.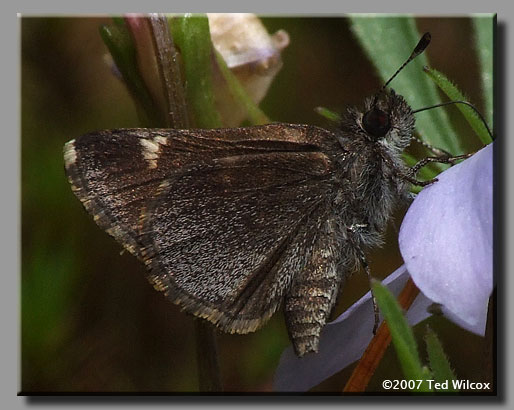 05/06/07 · Wilkes County (M), NC
(same Skipper as below)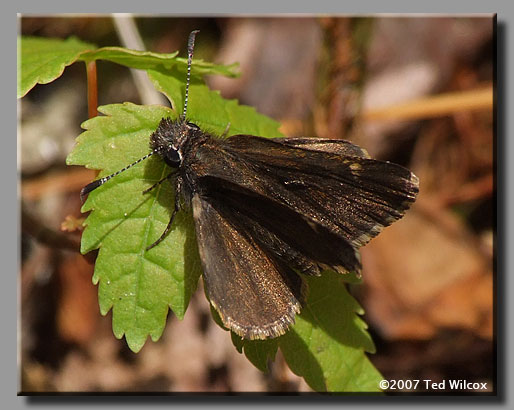 05/06/07 · Wilkes County (M), NC
(same Skipper as above)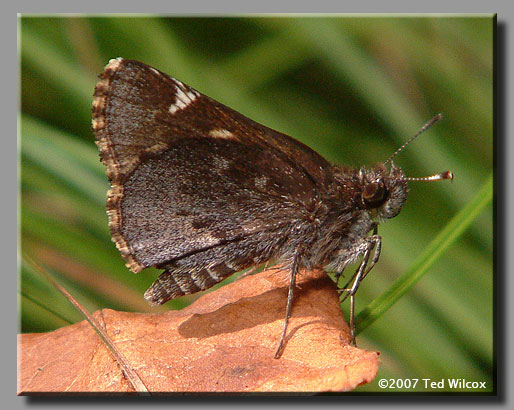 07/26/05 · Ashe County, NC · male
(same Skipper as below)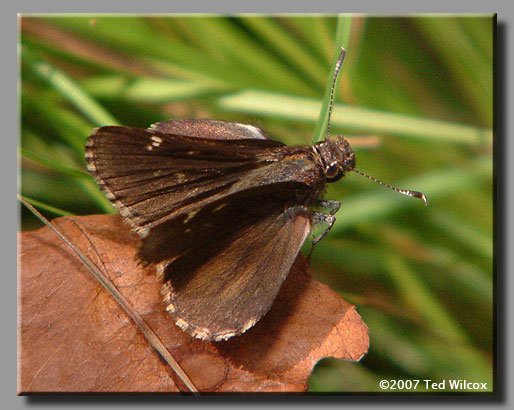 07/26/05 · Ashe County, NC · male
(same Skipper as above)