Delaware Skipper (Anatrytone logan)
Home | Butterflies & Skippers | Dragonflies & Damselflies | Wildflowers
DISTRIBUTION in North Carolina: Generally throughout the Coastal Plain and Piedmont, but spottily distributed in the mountains. Though it has a roughly statewide range, it is most widespread in the lower Coastal Plain.
ABUNDANCE in North Carolina: Fairly common in the tidewater counties of the lower Coastal Plain. Uncommon in the inner half of the Coastal Plain, except rather rare in the Sandhills. Rare to locally uncommon in the Piedmont and northern mountains. Seemingly very rare in most of the mountains.
FLIGHT PERIOD in North Carolina: Two broods. In the Coastal Plain and Piedmont, mainly from late May (rarely mid-May) to early July, and late July to late September, very rarely to early October. The gap between broods downstate is very narrow. In the mountains, the main flight is from late June to late July, with an apparently small flight from mid-August into September. More data needed for the mountains.


Distribution, abundance, flight period, and map information provided by Notes on the Butterflies of North Carolina.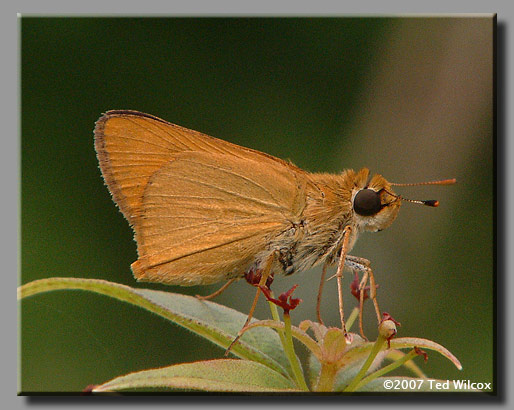 07/18/05 · Ashe County, NC · male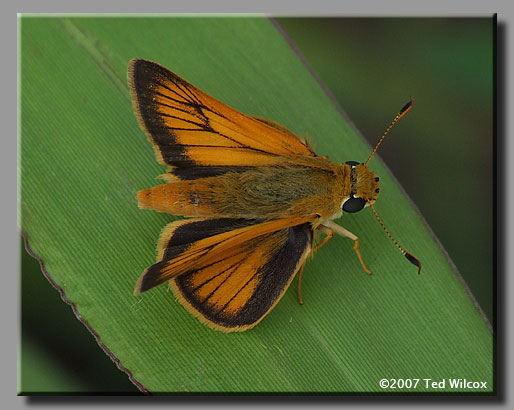 07/01/07 · Alleghany County, NC · male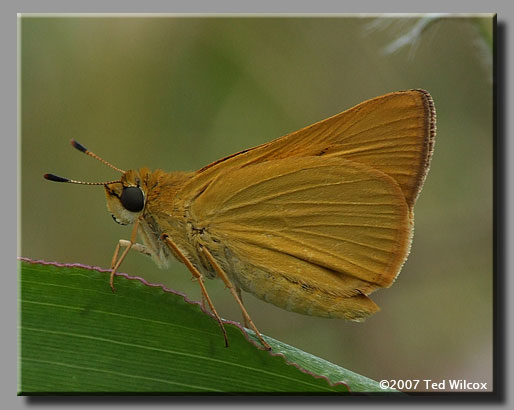 07/01/07 · Alleghany County, NC · female
(same Skipper as below)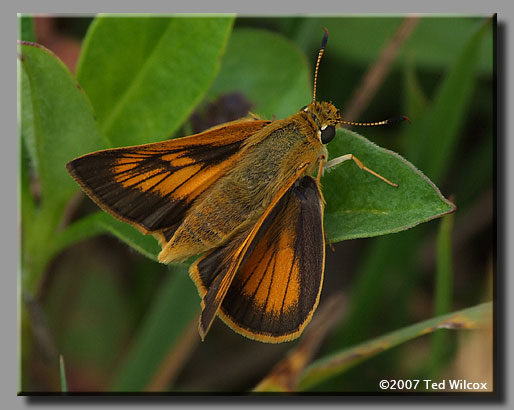 07/01/07 · Alleghany County, NC · female
(same Skipper as above)