Dusted Skipper (Atrytonopsis hianna)
Home | Butterflies & Skippers | Dragonflies & Damselflies | Wildflowers
DISTRIBUTION in North Carolina: Primarily Piedmont and adjacent Sandhills portion of the Coastal Plain, mainly near the southern coast. Only a handful of records for the mountains.
ABUNDANCE in North Carolina: Uncommon to fairly common in the eastern Piedmont, but less numerous apparently in the western Piedmont; uncommon to possibly fairly common in the Sandhills. Elsewhere in the Coastal Plain it is very rare to absent, though it does occur in some coastal counties and can be numerous in a few places. Seemingly very rare in the mountains, where more spring field work needed.
FLIGHT PERIOD in North Carolina: A single brief flight period; flies from mid-April to early June, and from early May to mid-June in the mountains. The peak in the Piedmont is late April to mid-May.


Distribution, abundance, flight period, and map information provided by Notes on the Butterflies of North Carolina.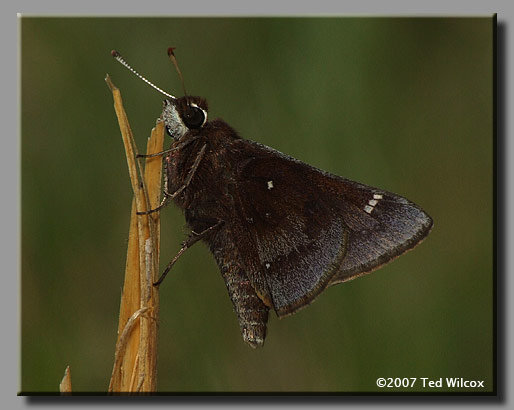 05/01/07 · Wilkes County (P), NC · male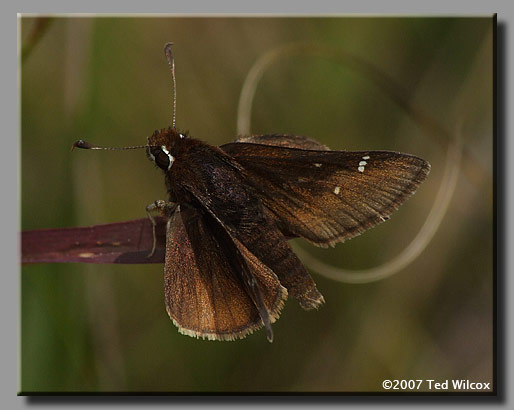 05/27/07 · Alleghany County, NC · male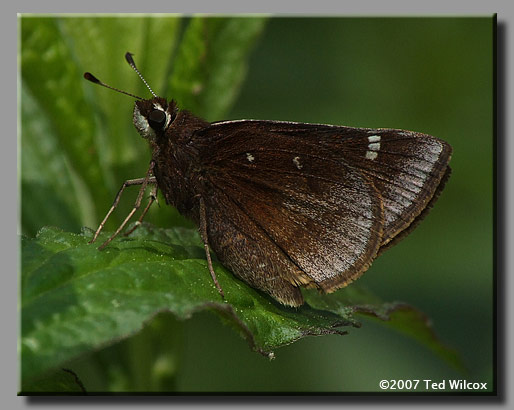 05/22/07 · Wilkes County (M), NC · female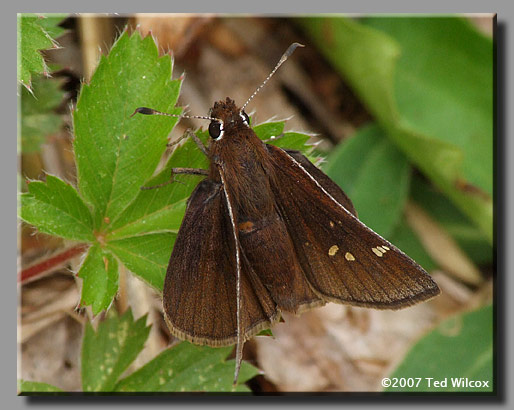 05/23/07 · Ashe County, NC · female
(same Skipper as below)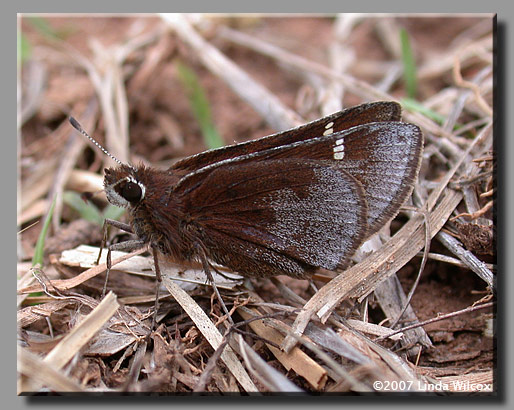 05/23/07 · Ashe County, NC · female
(same Skipper as above)