European Skipper (Thymelicus lineola)
Home | Butterflies & Skippers | Dragonflies & Damselflies | Wildflowers
DISTRIBUTION in North Carolina: Known only from the extreme northern mountains, where found in Alleghany County in 1993 and in Ashe County in 1997. This introduced species is believed to still be spreading southward. Considering that it has already been found in SC, it ought to be located elsewhere in the NC mountains in upcoming years.
ABUNDANCE in North Carolina: Seemingly rare, as it has been seen at just three sites in two counties, despite much field work in the appropriate habitat. Despite predictions here and elsewhere that the species is still expanding its range, no such expansion has been documented in NC since 1998.
FLIGHT PERIOD in North Carolina: A single brood; the NC dates fall between June 6 and July 13. These dates are in line with the flight period in West Virginia: "the first week of June through mid- to late July" (Allen 1997).


Distribution, abundance, flight period, and map information provided by Notes on the Butterflies of North Carolina.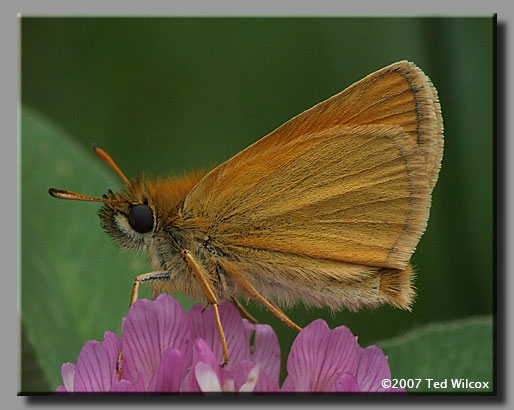 06/16/07 · Ashe County, NC · male
(same Skipper as below)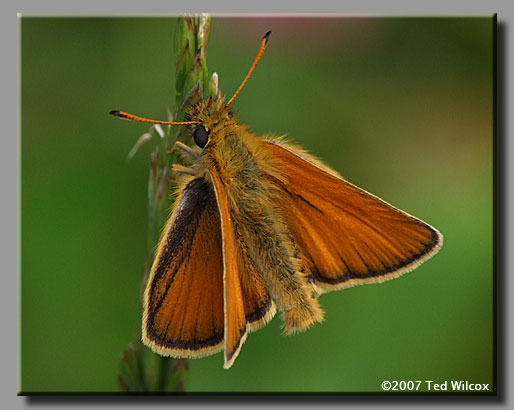 06/16/07 · Ashe County, NC · male
(same Skipper as above)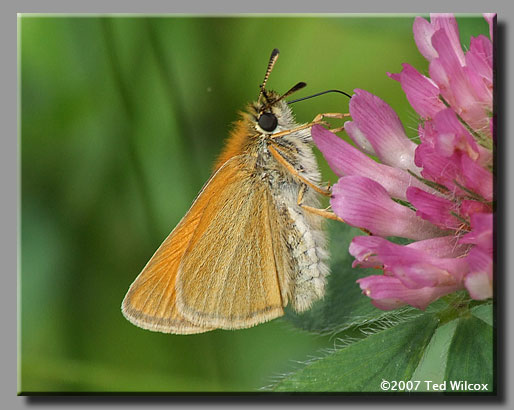 06/30/07 · Watauga County, NC · female
(same Skipper as below)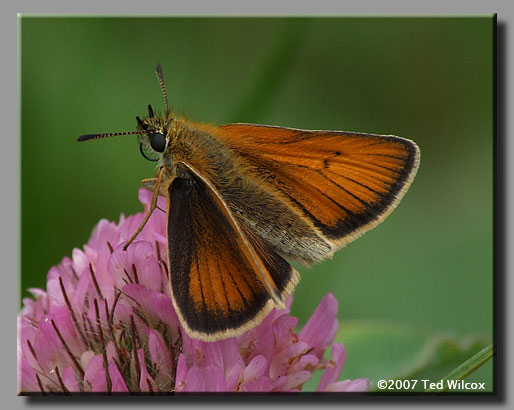 06/30/07 · Watauga County, NC · female
(same Skipper as above)