Fiery Skipper (Hylephila phyleus)
Home | Butterflies & Skippers | Dragonflies & Damselflies | Wildflowers
DISTRIBUTION in North Carolina: Statewide, found in all three provinces, but rare in the northern mountains (despite records from all such counties).
ABUNDANCE in North Carolina: Common to often very common and widespread in the Coastal Plain. Common in the eastern and southern Piedmont, but uncommon to fairly common in the central Piedmont. Uncommon in the western Piedmont; rare to uncommon in the southern mountains.
FLIGHT PERIOD in North Carolina: Probably three broods. A small brood from April to early July, and likely two overlapping ones from early July to mid-November, rarely mid-December. The species does not become common until mid-June in NC. Some of the populations in NC might be migrants from farther south.


Distribution, abundance, flight period, and map information provided by Notes on the Butterflies of North Carolina.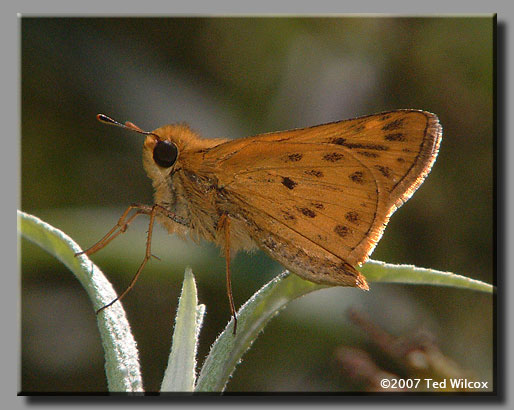 10/09/06 · Wilkes County (P), NC · male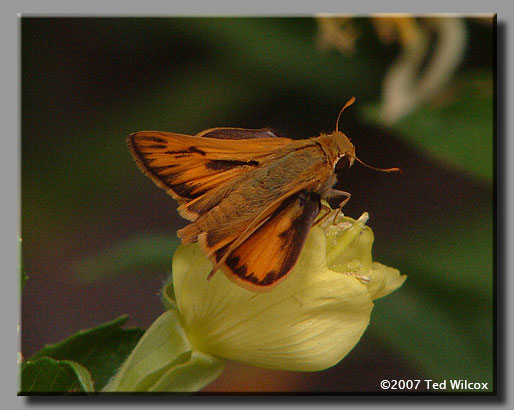 08/08/06 · Wilkes County (P), NC · male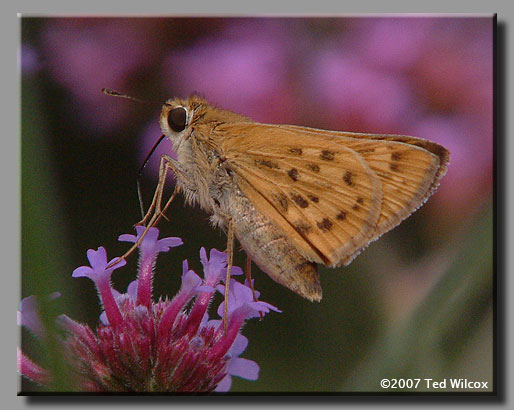 08/25/06 · Ashe County, NC · female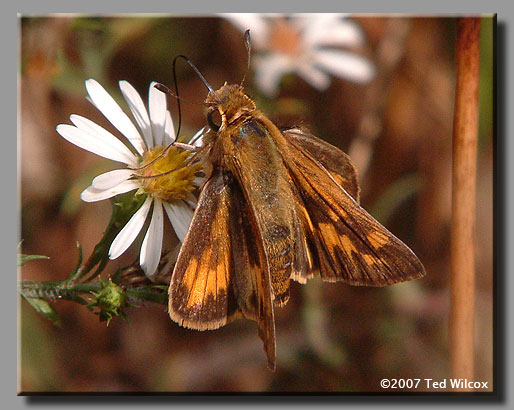 11/07/05 · Wilkes County (P), NC · female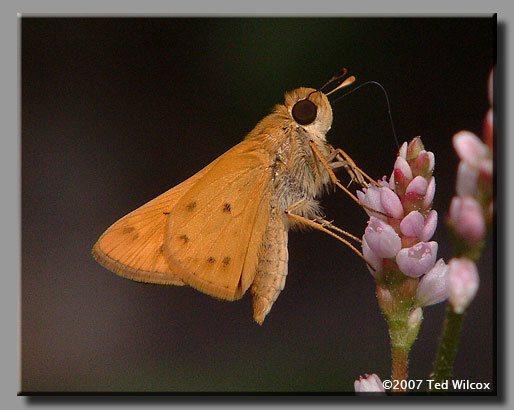 08/08/06 · Wilkes County (P), NC · male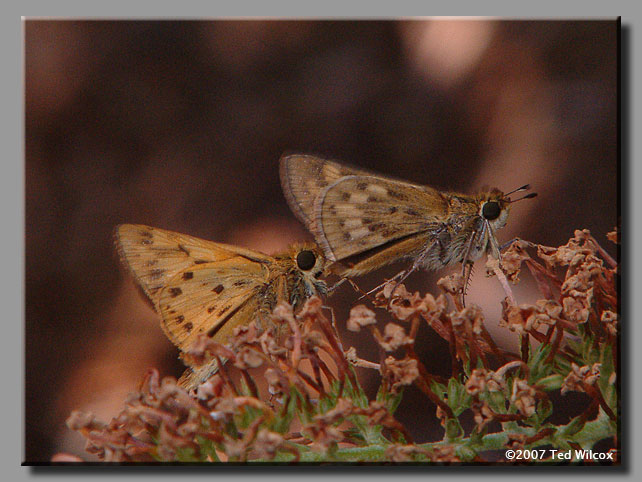 10/17/05 · Wilkes County (P), NC · male with dark female