Indian Skipper (Hesperia sassacus)
Home | Butterflies & Skippers | Dragonflies & Damselflies | Wildflowers
DISTRIBUTION in North Carolina: Middle and higher mountains (generally above 3,000 feet elevation), where NC is at or near the southern edge of the range. Occurs perhaps in most mountain counties, especially the northern half of the region.
ABUNDANCE in North Carolina: Uncommon in the northern mountains, but rare in the southern half of the mountains. More field work needed, but recent field work in the southern mountains has turned up the species in a number of sites.
FLIGHT PERIOD in North Carolina: A single brood; mid-May to late June.


Distribution, abundance, flight period, and map information provided by Notes on the Butterflies of North Carolina.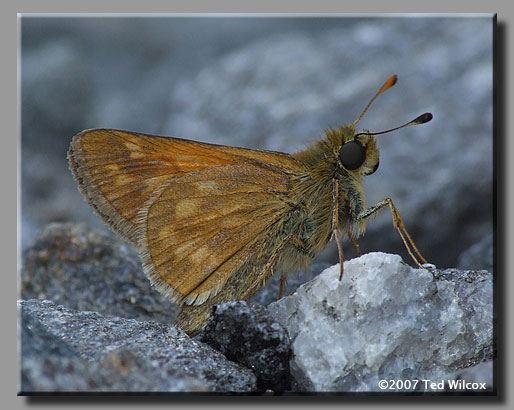 05/24/07 · Ashe County, NC · male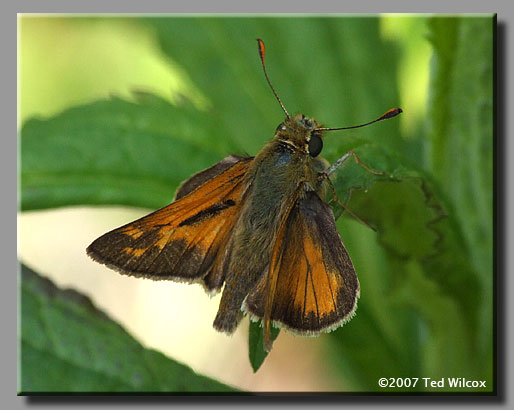 05/24/07 · Ashe County, NC · male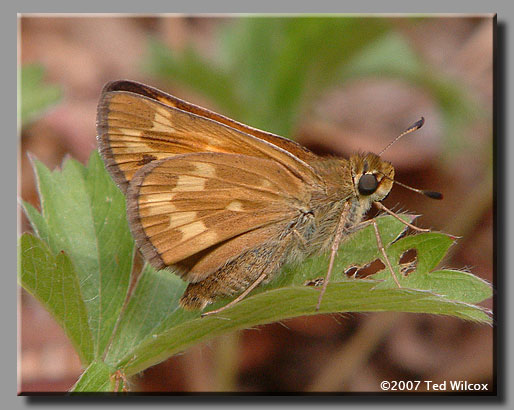 05/27/06 · Ashe County, NC · female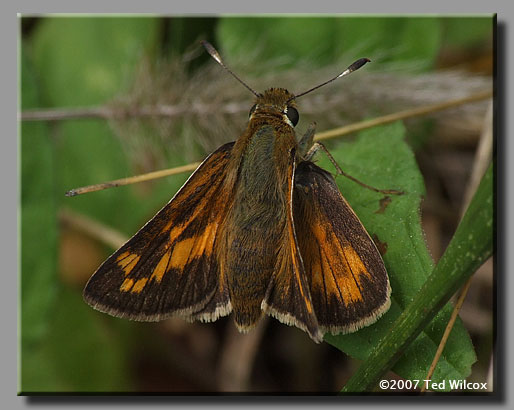 05/28/07 · Alleghany County, NC · female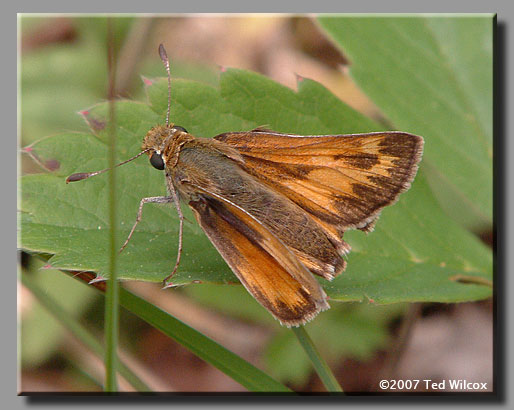 06/10/06 · Alleghany County, NC · female