Leonard's Skipper (Hesperia leonardus)
Home | Butterflies & Skippers | Dragonflies & Damselflies | Wildflowers
DISTRIBUTION in North Carolina: Scattered in the mountains and the Piedmont, east to Wake, Harnett, and Richmond counties. Probably occurs over nearly all of the counties in these two provinces, but presently we have records for just 16 counties (four in the mountains, 12 in the Piedmont/Fall Line).
ABUNDANCE in North Carolina: Not well known in NC, but apparently uncommon at best. This is a late-flying species (September and October), and we suspect the scarcity of records is due to the poor coverage in these areas in the fall. We have no idea of its current abundance in the mountains and western half of the Piedmont; there are hardly any recent reports, but is anyone really looking for the species in these regions?
FLIGHT PERIOD in North Carolina: A single autumn brood -- the only eastern butterfly with a single brood in the fall season. In the Piedmont, it flies from roughly September 20 to October 20. In the mountains, the flight is from late August to at least mid-September.


Distribution, abundance, flight period, and map information provided by Notes on the Butterflies of North Carolina.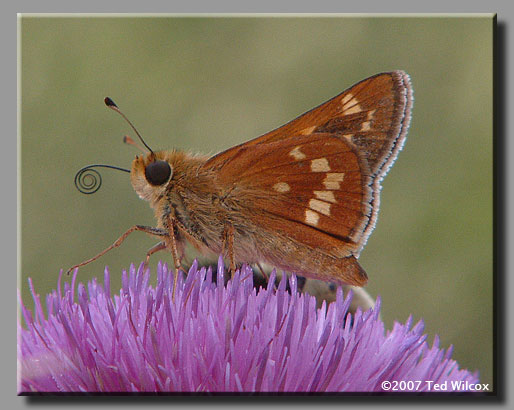 08/26/06 · Ashe County, NC · male
(same Skipper as below)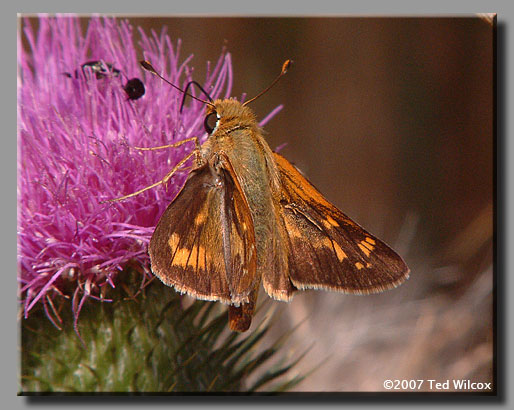 08/26/06 · Ashe County, NC · male
(same Skipper as above)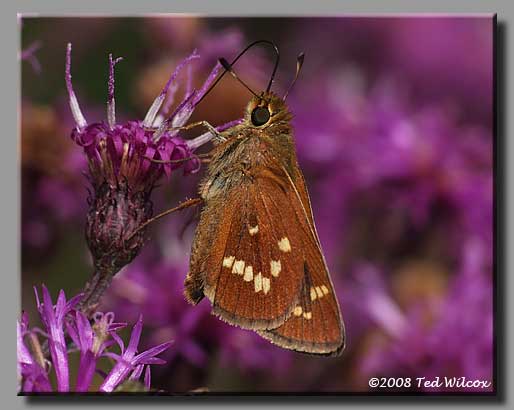 09/07/08 · Watauga County, NC · female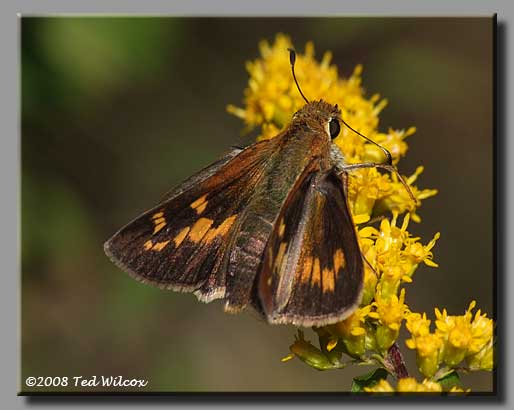 09/07/08 · Watauga County, NC · female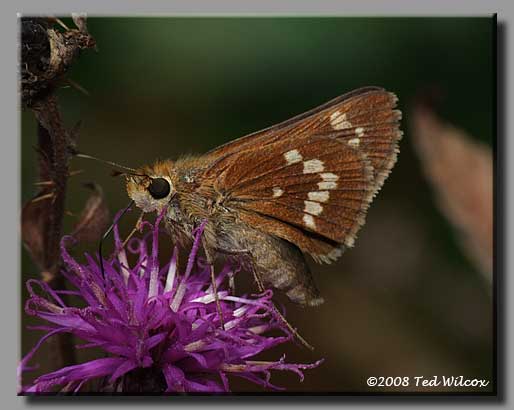 09/07/08 · Watauga County, NC · female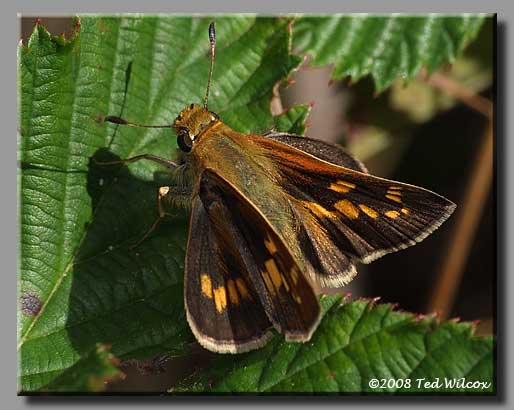 09/07/08 · Watauga County, NC · female