Little Glassywing (Pompeius verna)
Home | Butterflies & Skippers | Dragonflies & Damselflies | Wildflowers
DISTRIBUTION in North Carolina: Statewide, occurring in all three provinces, but hardly any records from the southeastern portion of the state. However, there are numerous records for coastal South Carolina; thus, it should occur in most Coastal Plain counties in NC.
ABUNDANCE in North Carolina: Fairly common and widespread, to locally common, in the mountains and Piedmont; uncommon in the northern and western Coastal Plain (including the Sandhills); seemingly rare to very rare in the outer Coastal Plain.
FLIGHT PERIOD in North Carolina: Two broods downstate; mid-May to early July, and mid- or late July to late September, rarely to mid-October. This species has a distinct gap in the flight period in early summer in the Piedmont and Coastal Plain. However, it flies in the mountains in July; the primary brood there is from mid-June to early August. There is a small second brood in the mountains in late August and September, but more data needed for these months.


Distribution, abundance, flight period, and map information provided by Notes on the Butterflies of North Carolina.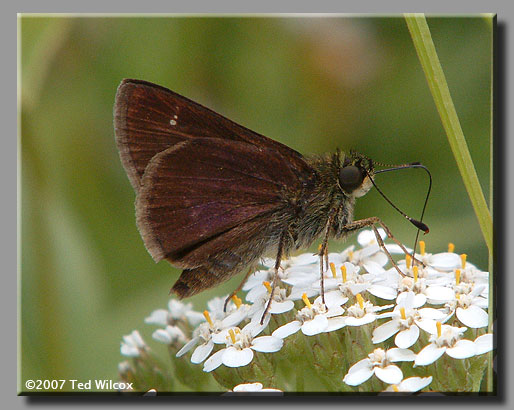 06/22/05 · Ashe County, NC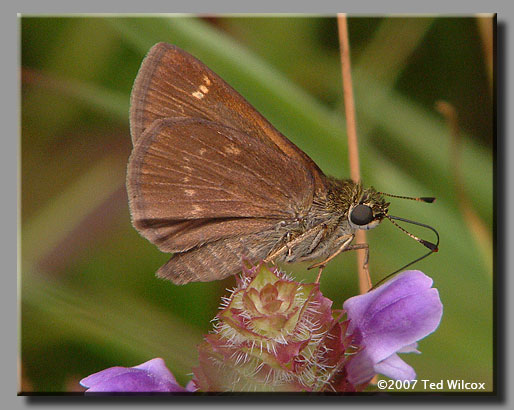 07/06/05 · Ashe County, NC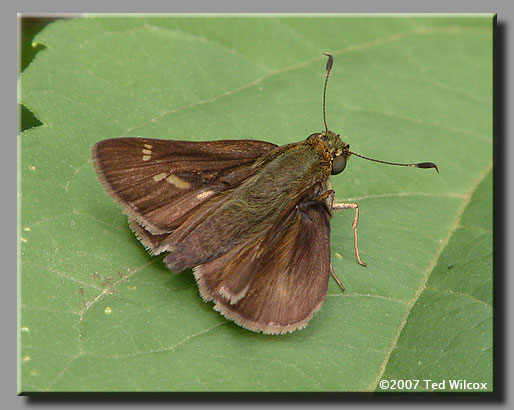 07/04/05 · Ashe County, NC · male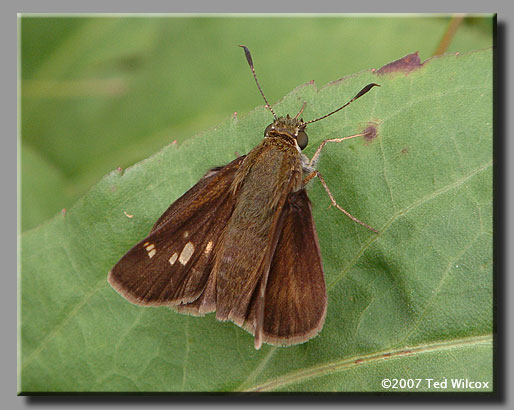 07/06/05 · Ashe County, NC · female