Long Dash (Polites Mystic)
Home | Butterflies & Skippers | Dragonflies & Damselflies | Wildflowers
DISTRIBUTION in North Carolina: Only in the extreme northern mountains, where first found in the state in 2006 in Alleghany County. This is a "northern" species, ranging southward only in the central Appalachians to WV, western VA, and now northern NC.
ABUNDANCE in North Carolina: Only known from one site in the state, but common there; a remarkable 18 individuals were counted on the date of discovery. Presumed to be very rare in the northern mountains, if found anywhere else in NC.
FLIGHT PERIOD in North Carolina: A single brood, in early summer; in NC presumed to be from early or mid-June to very early July. Most of the males seen on June 18 were rather worn, implying first emergence perhaps 10 or more days earlier. Only one very worn individual was seen on July 1.

Distribution, abundance, flight period, and map information provided by Notes on the Butterflies of North Carolina.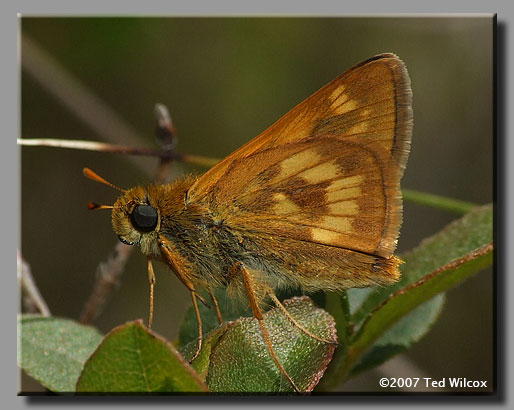 05/27/07 · Alleghany County, NC · male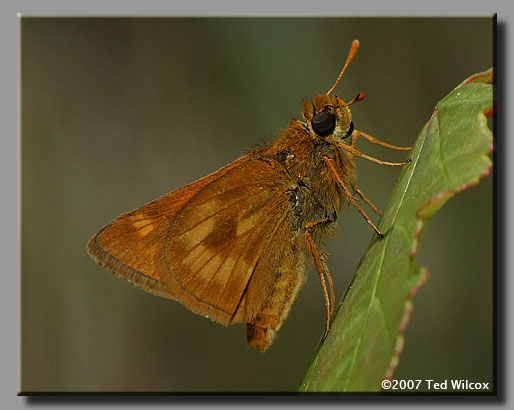 05/27/07 · Alleghany County, NC · male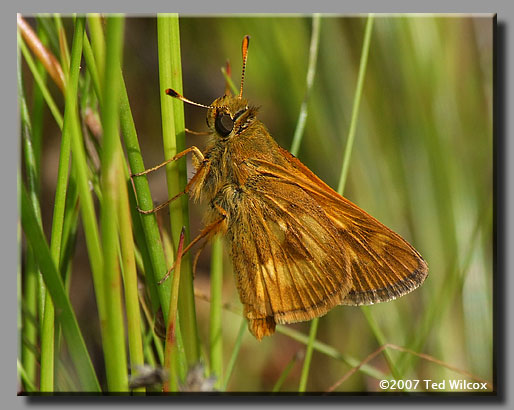 06/21/07 · Watauga County, NC · male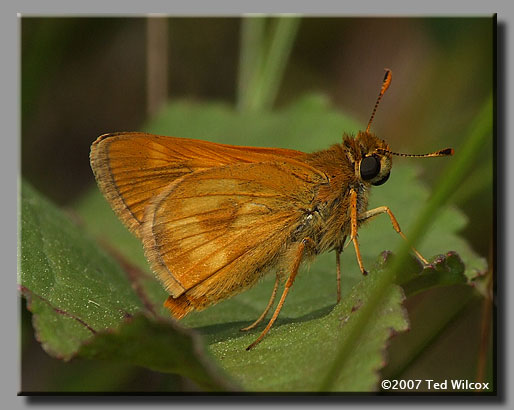 05/27/07 · Alleghany County, NC · male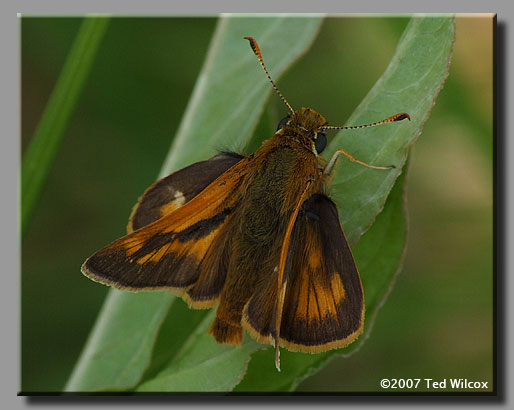 05/27/07 · Alleghany County, NC · male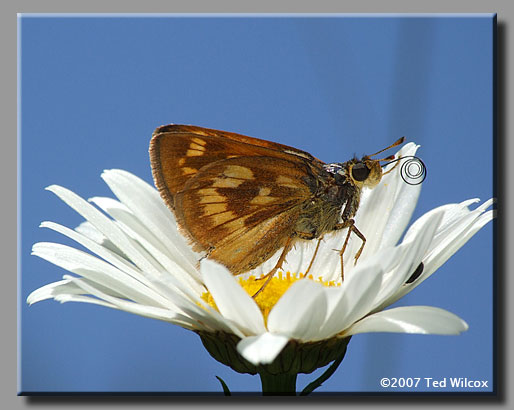 06/21/07 · Watauga County, NC · female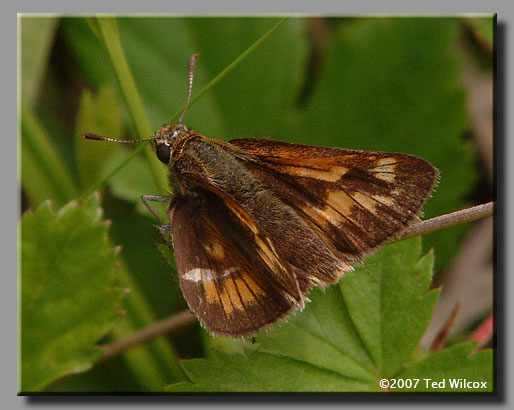 06/18/06 · Alleghany County, NC · female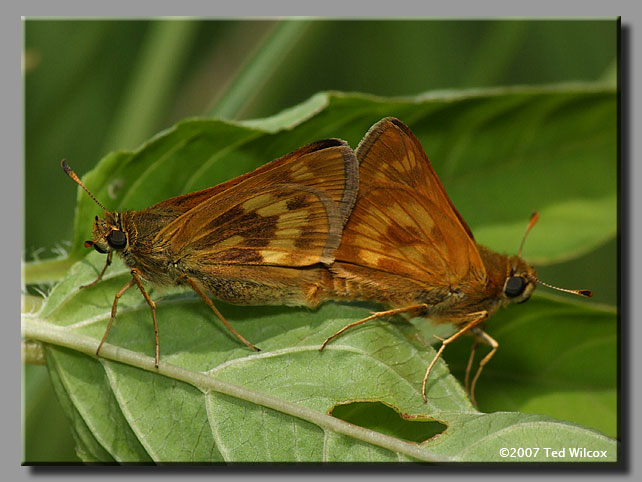 05/27/07 · Alleghany County, NC · mated pair