Northern Broken-Dash (Wallengrenia egeremet)
Home | Butterflies & Skippers | Dragonflies & Damselflies | Wildflowers
DISTRIBUTION in North Carolina: Widely scattered across the state; as with the Southern Broken-Dash, found in all three provinces. However, unlike the latter, it is more "numerous" in the Piedmont and mountains than in the Coastal Plain. Recorded along the Outer Banks.
ABUNDANCE in North Carolina: Rare to uncommon in the Piedmont and mountains, and rare in the Coastal Plain. It has been found in some numbers in meadows in Ashe County and at Kerr Reservoir and Caswell Gamelands in the northeastern Piedmont. Seems to be more numerous in northern counties than farther south, though the range map does not indicate such an abundance pattern. Much of its apparent scarcity might be due to its difficulty of identification.
FLIGHT PERIOD in North Carolina: Two broods downstate; the latter half of May to early July, and mid- or late July to mid-September. One main brood in the mountains, probably early June to early August, with a small brood in late August and September.


Distribution, abundance, flight period, and map information provided by Notes on the Butterflies of North Carolina.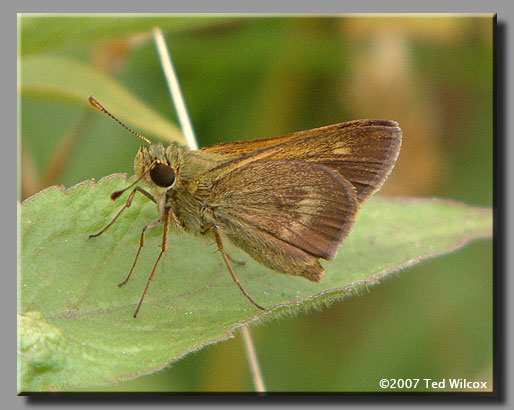 06/29/05 · Ashe County, NC · male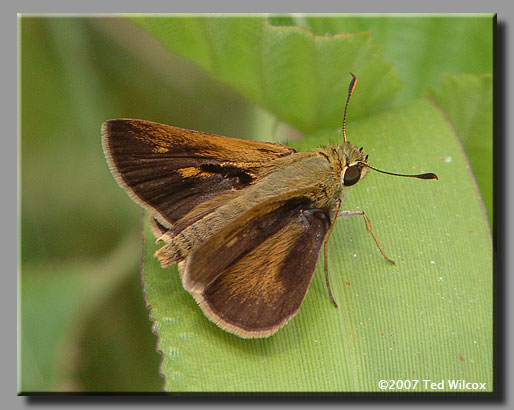 06/29/05 · Ashe County, NC · male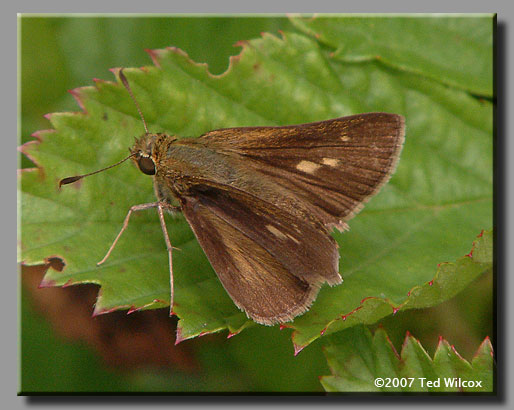 07/22/05 · Ashe County, NC · female