Swarthy Skipper (Nastra lherminier)
Home | Butterflies & Skippers | Dragonflies & Damselflies | Wildflowers
DISTRIBUTION in North Carolina: Essentially statewide, but not widespread in the mountains or northwestern Piedmont; might occur in all counties, but more widespread in the eastern half of the state. Just one county record for the southern mountains, and no records for the extreme northern Coastal Plain, but these gaps might be artifacts of collecting or observation.
ABUNDANCE in North Carolina: Fairly common and widespread in the Coastal Plain and in the eastern and southern Piedmont; sometimes common in savannas in the lower Coastal Plain. Apparently rare to uncommon in the upper Piedmont, and probably rare in the mountains. Certainly, it is more numerous in the eastern half of NC than in the western half.
FLIGHT PERIOD in North Carolina: Two broods; early May to mid- or late June, and early or mid-July to late October. Much more data needed for the mountains.


Distribution, abundance, flight period, and map information provided by Notes on the Butterflies of North Carolina.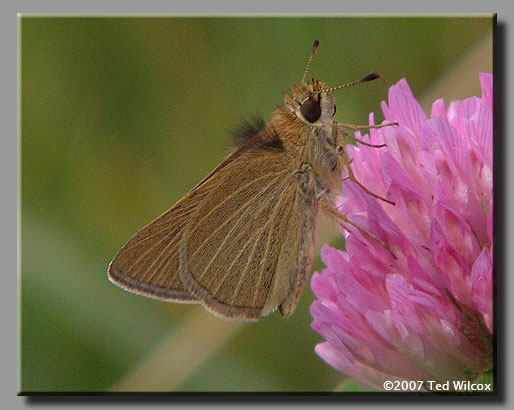 06/12/06 · Ashe County, NC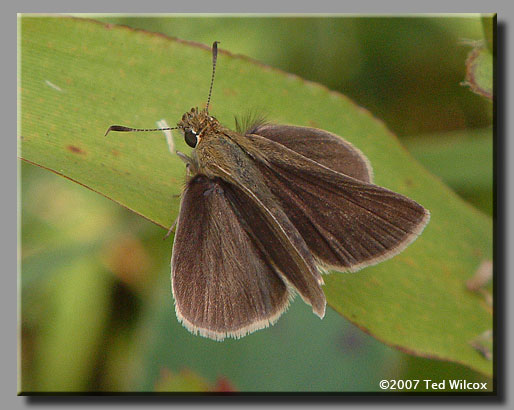 08/20/05 · Ashe County, NC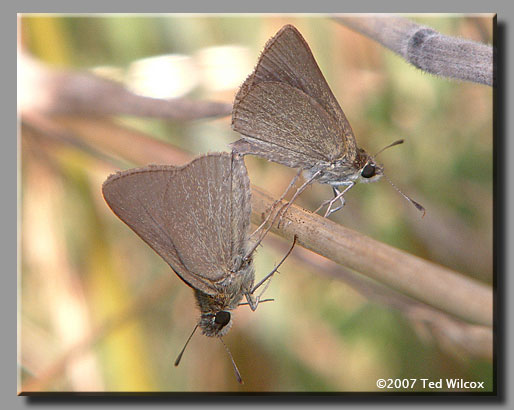 09/01/05 · Ashe County, NC · mated