Twin-spot Skipper (Oligoria maculata)
Home | Butterflies & Skippers | Dragonflies & Damselflies | Wildflowers
DISTRIBUTION in North Carolina: Restricted to the Coastal Plain, primarily to the tidewater section north to mainland Dare, Tyrrell, and Washington counties, where it is at the northern edge of the total range. The only records away from the lower Coastal Plain are from Cumberland and Moore counties.
ABUNDANCE in North Carolina: Generally uncommon, to locally common, in the lower Coastal Plain part of the range. Very rare away from the lower Coastal Plain.
FLIGHT PERIOD in North Carolina: Two broods; present from late May to late June, and from mid-August to late September. Natural Heritage Program has no records for July; thus, the gap between broods is quite clear.


Distribution, abundance, flight period, and map information provided by Notes on the Butterflies of North Carolina.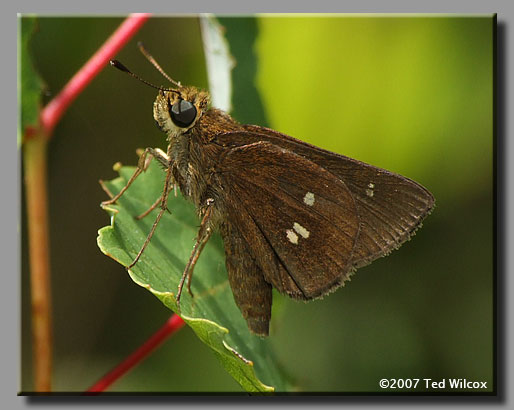 08/26/07 · Craven County, NC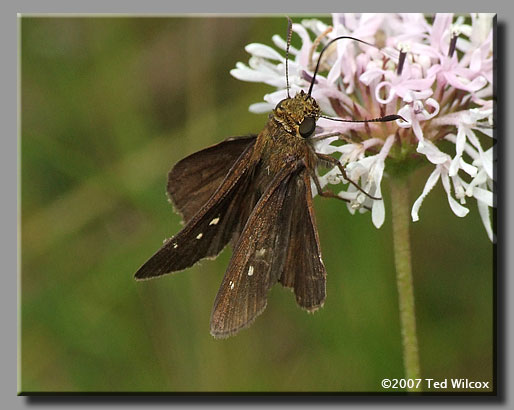 08/26/07 · Craven County, NC