Two-spotted Skipper (Euphyes bimacula)
Home | Butterflies & Skippers | Dragonflies & Damselflies | Wildflowers
DISTRIBUTION in North Carolina: Very widely scattered in the Coastal Plain (10 counties), both in the lower Coastal Plain and near the Fall Line. Also found in the lower Piedmont (in 1997). Found for the first time in the mountains in 2006, extending the montane portion of the species' range from VA south to extreme northwestern NC.
ABUNDANCE in North Carolina: Very rare and poorly known in the Coastal Plain; extremely rare in the lower Piedmont. In the northern mountains, it is common at one site, and it was found at two additional sites; however, it is certainly very rare on the whole in this region of NC. Unlike the Dukes' and Berry's skippers, this is a northern species, ranging widely south to West Virginia and Virginia, but found only sparingly southward.
FLIGHT PERIOD in North Carolina: Two broods in the Coastal Plain: mid-May to early June, and mid-July to mid- or late August. Of the double- brooded skippers in the NC Coastal Plain, this species terminates its second brood as early as any. Piedmont flight periods are unknown (two broods?), whereas we assume there is just one brood in the mountains, from mid-June to very early July.


Distribution, abundance, flight period, and map information provided by Notes on the Butterflies of North Carolina.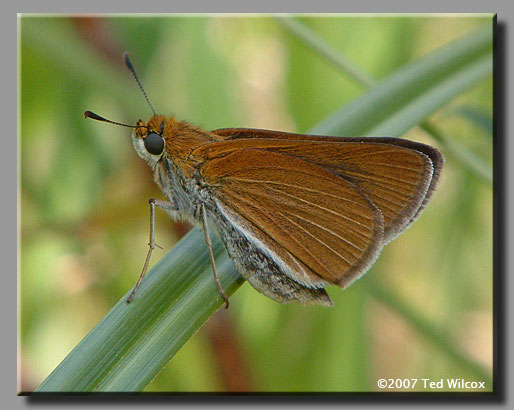 06/18/06 · Alleghany County, NC · female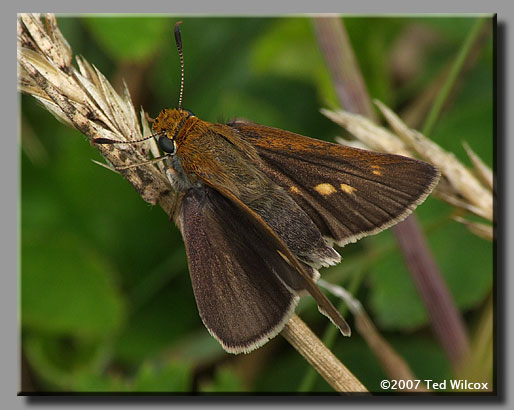 06/12/07 · Ashe County, NC · female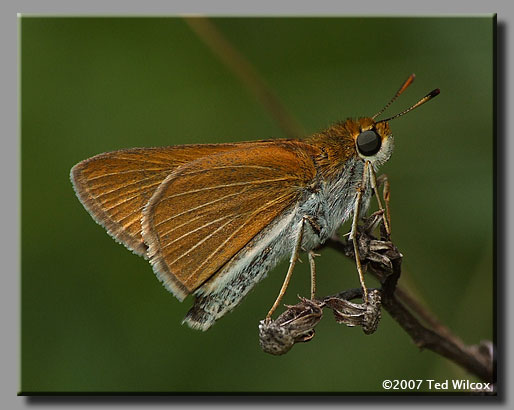 06/10/07 · Ashe County, NC · male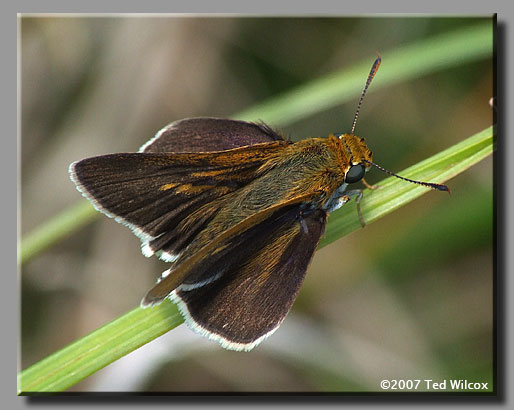 06/10/07 · Ashe County, NC · male