Whirlabout (Polites vibex)
Home | Butterflies & Skippers | Dragonflies & Damselflies | Wildflowers
DISTRIBUTION in North Carolina: Throughout the Coastal Plain, and the extreme southeastern and southern Piedmont, plus two mountain counties. However, the extent of resident populations outside the Coastal Plain is uncertain.
ABUNDANCE in North Carolina: Fairly common to common in counties near the South Carolina border, from the Sandhills to the Wilmington area. Uncommon to fairly common in the central Coastal Plain, but scarce near the Virginia border. Rare in the Piedmont portion of the range, and likely a vagrant to the southern half of the mountains.
FLIGHT PERIOD in North Carolina: Seemingly three broods between late April and early November. Dips in the flight charts around mid-June and mid-August seem to indicate the breaks between broods. The highest numbers occur from late July to early October.


Distribution, abundance, flight period, and map information provided by Notes on the Butterflies of North Carolina.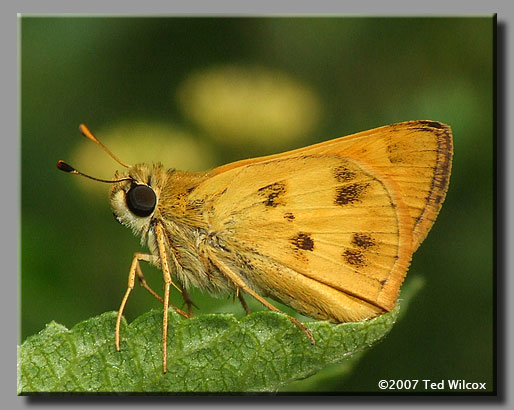 08/25/07 · Brunswick County, NC