Zabulon Skipper (Poanes zabulon)
Home | Butterflies & Skippers | Dragonflies & Damselflies | Wildflowers
DISTRIBUTION in North Carolina: Essentially statewide, but only one known record for the southern Coastal Plain. This scarcity there is bizarre, as there are a number of records for the lower Coastal Plain of SC.
ABUNDANCE in North Carolina: Common in the Piedmont; fairly common in the mountains; uncommon to fairly common in the northern half of the Coastal Plain, but seemingly very rare south of Cumberland and Craven counties. The species is clearly more common west of the Fall Line than in the Coastal Plain.
FLIGHT PERIOD in North Carolina: Two distinct broods. Downstate, mainly from late April to late May (Coastal Plain) or late June (Piedmont), and mid- or late July to late September. In the mountains, the brood periods are very similar to those in the Piedmont, which is quite unusual for grass skippers; most such skippers have peak mountain flights in midsummer rather than a hiatus in July.


Distribution, abundance, flight period, and map information provided by Notes on the Butterflies of North Carolina.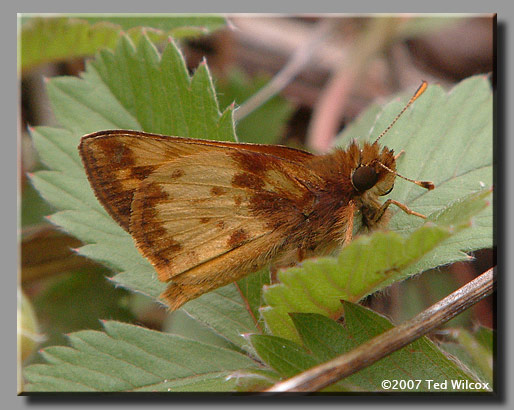 05/15/06 · Ashe County, NC · male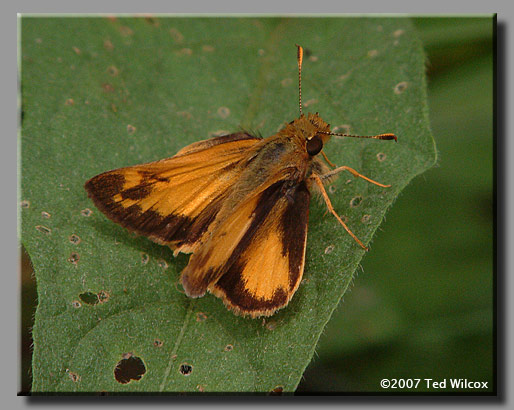 08/10/05 · Ashe County, NC · male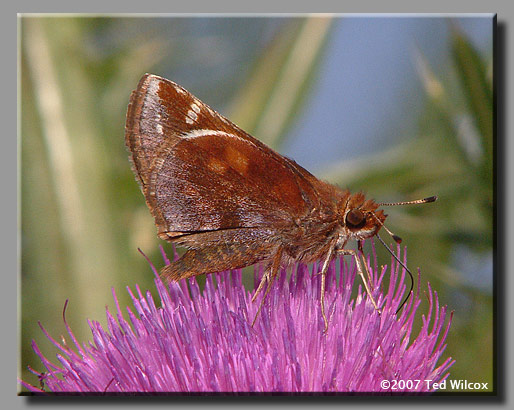 08/26/06 · Ashe County, NC · female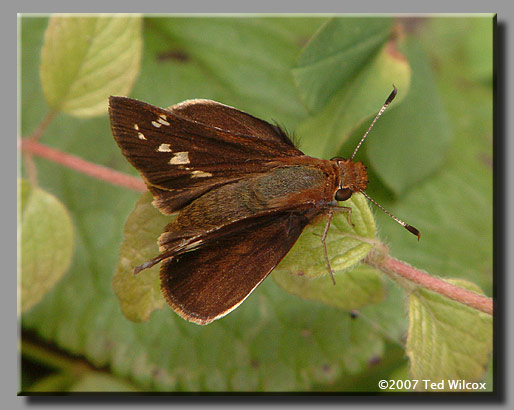 09/05/05 · Ashe County, NC · female