Dreamy Duskywing (Erynnis icelus)
Home | Butterflies & Skippers | Dragonflies & Damselflies | Wildflowers
DISTRIBUTION in North Carolina: Throughout the mountains, and also into the extreme upper foothills (Sauratown Mountains, Brushy Mountains, South Mountains) of the Piedmont. Found at least locally in counties in the northern Piedmont, where not known prior to 2001.
ABUNDANCE in North Carolina: Common to very common in the mountains. Abundance in ranges in the western Piedmont is not well known, but common in some ranges (at least in the South Mountains). Quite local at a few sites in the northeastern Piedmont, where possibly a recently-arrived resident.
FLIGHT PERIOD in North Carolina: A single spring brood only. The flight begins in very early April and extends to late June, rarely to early July. The peak numbers are in early to mid-May, or very late April in the foothills.


Distribution, abundance, flight period, and map information provided by Notes on the Butterflies of North Carolina.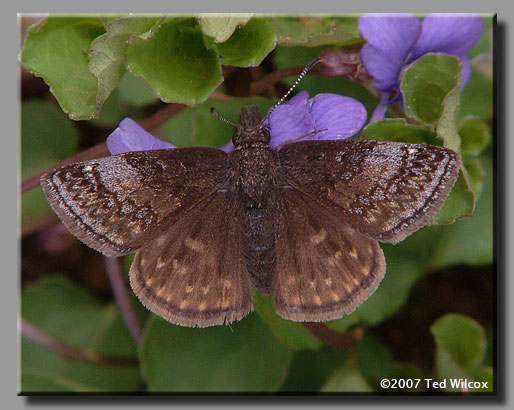 05/14/05 · Ashe County, NC · female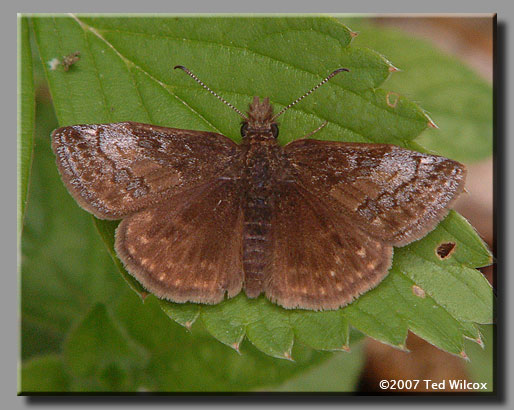 05/19/06 · Ashe County, NC · male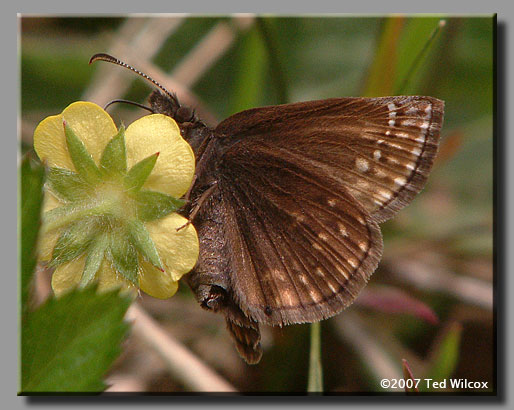 05/14/05 · Ashe County, NC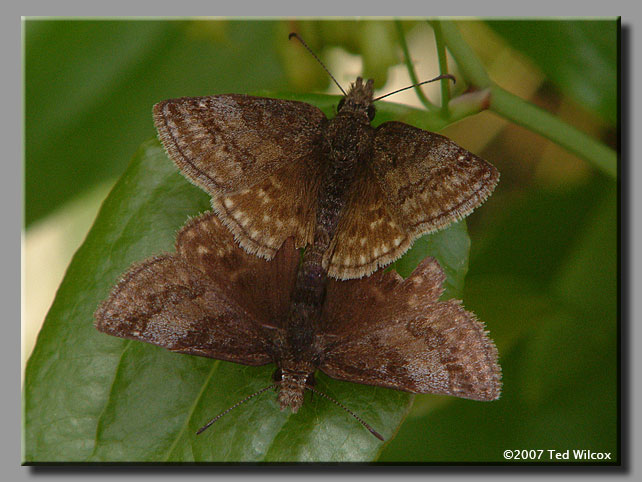 05/29/06 · Ashe County, NC · mated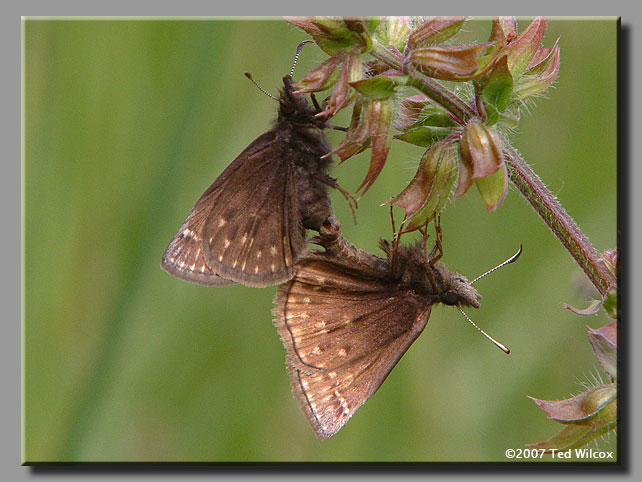 05/30/05 · Ashe County, NC · mated