Long-tailed Skipper (Urbanus proteus)
Home | Butterflies & Skippers | Dragonflies & Damselflies | Wildflowers
DISTRIBUTION in North Carolina: Records scattered across all parts of the state, though it is primarily found in the Coastal Plain, and is quite scarce in the northwest.
ABUNDANCE in North Carolina: A post-breeding migrant from the south; may be fairly common to very common in fall near the southern coast, north to Carteret and Craven counties. Uncommon through the remainder of the Coastal Plain and the eastern and southern Piedmont; rare to very rare in the southern mountains. Numbers are reduced in years following severe winters.
FLIGHT PERIOD in North Carolina: In NC, primarily from mid-July, rarely in June, to late November, and sparingly into mid-December. Peak numbers are in October, later than most skippers. Whether broods are actually produced in the latter half of the fall season is not clear from the flight charts or field experience.


Distribution, abundance, flight period, and map information provided by Notes on the Butterflies of North Carolina.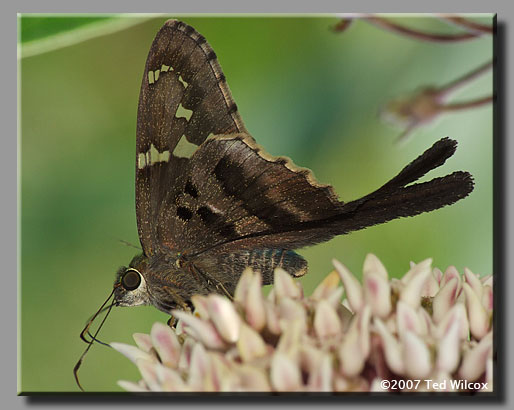 07/31/07 · Wilkes County (P), NC · female
(same Skipper as below)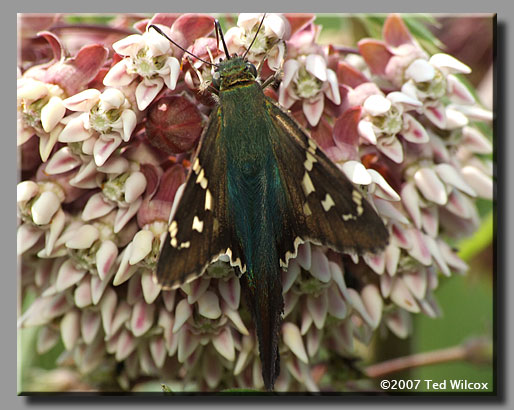 07/31/07 · Wilkes County (P), NC · female
(same Skipper as above and below)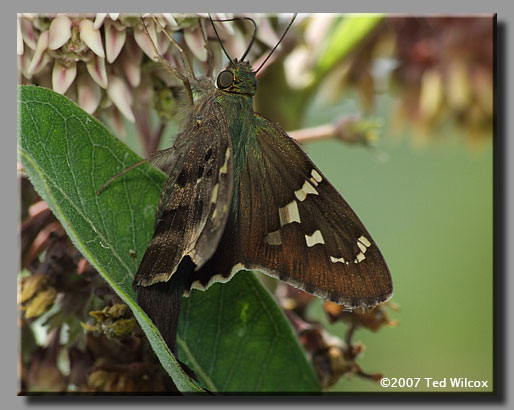 07/31/07 · Wilkes County (P), NC · female
(same Skipper as above)