Southern Cloudywing (Thorybes bathyllus)
Home | Butterflies & Skippers | Dragonflies & Damselflies | Wildflowers
DISTRIBUTION in North Carolina: Statewide, but only scattered records for the mountains. Likely occurs in all NC counties.
ABUNDANCE in North Carolina: Fairly common to locally common in the Coastal Plain and lower Piedmont; uncommon in the western half of the Piedmont, and rare in the mountains. The species is clearly more numerous in the east than in the west.
FLIGHT PERIOD in North Carolina: Two broods; present from early April to early October. Broods are mainly mid-April to mid-June, and late June to mid-September. The mountain records fall between late April and late August; more data needed there to discern the flight periods.


Distribution, abundance, flight period, and map information provided by Notes on the Butterflies of North Carolina.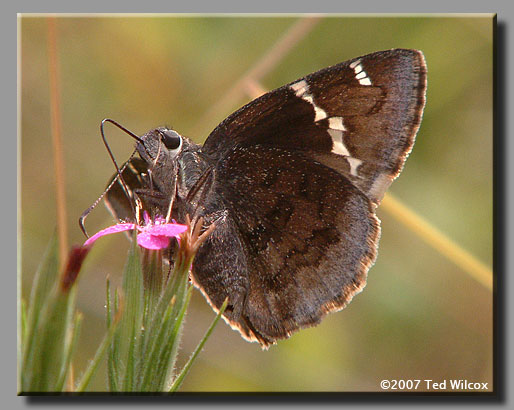 06/09/06 · Wilkes County (P), NC · female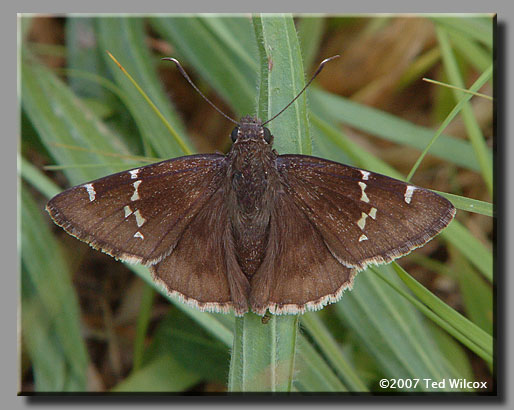 05/24/06 · Wilkes County (P), NC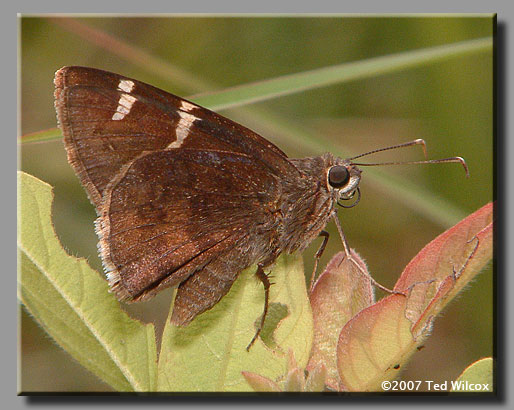 07/24/06 · Wilkes County (P), NC · male