Wild Indigo Duskywing (Erynnis baptisiae)
Home | Butterflies & Skippers | Dragonflies & Damselflies | Wildflowers
DISTRIBUTION in North Carolina: Somewhat spotty range in NC, but apparently has a rather "bimodal" distribution. Though found across the western 3/4th of the state, it is more widespread in the mountains and the Sandhills than in the Piedmont.
ABUNDANCE in North Carolina: In general, uncommon over most of the state. Uncommon to locally common in the mountains, but probably only where crown vetch (Coronilla) is present. Uncommon in the Sandhills, but possibly fairly common in some Sandhills sites. Rare to uncommon elsewhere in the upper Coastal Plain and lower Piedmont, west to Orange County. Seemingly rare in the central and upper Piedmont. Might be absent in most of the Coastal Plain, but more study needed.
FLIGHT PERIOD in North Carolina: Supposedly three broods, ranging from very late March to mid-October. More flight data are needed, as it is difficult to be conclusive on flight periods based on the data on the charts.


Distribution, abundance, flight period, and map information provided by Notes on the Butterflies of North Carolina.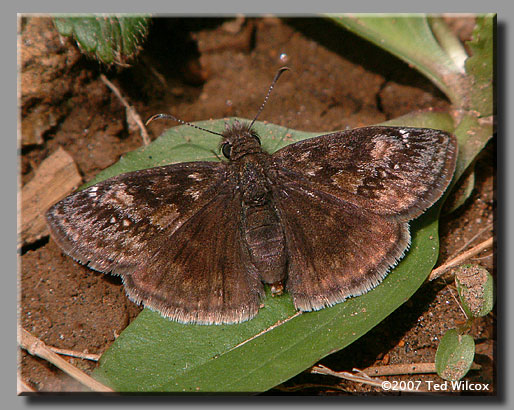 04/17/05 · Ashe County, NC · female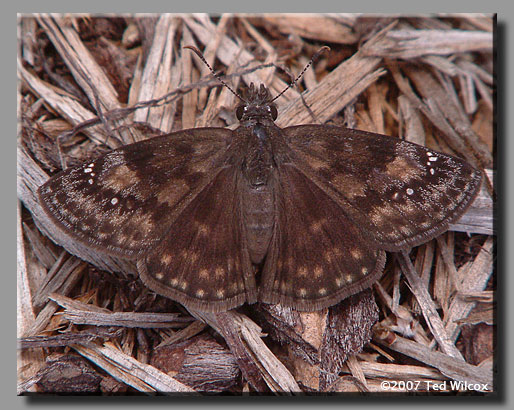 08/08/06 · Wilkes County (P), NC · female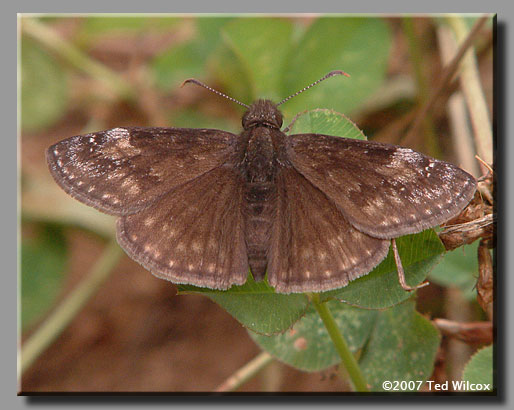 09/16/05 · Ashe County, NC · male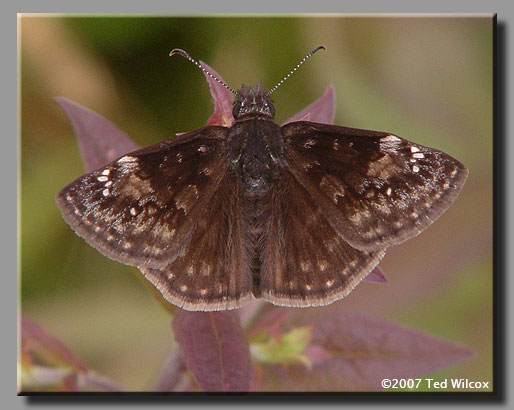 07/12/06 · Ashe County, NC · male
(same Duskywing as below)
07/12/06 · Ashe County, NC · male
(same Duskywing as above)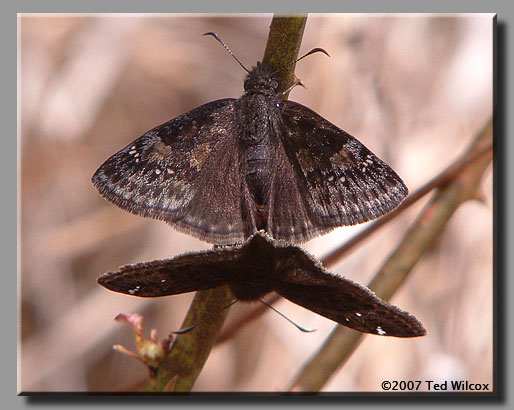 04/16/06 · Ashe County, NC · mated